Accidental 911 call leads police to tied up woman getting beat with pipe
Posted:
Updated: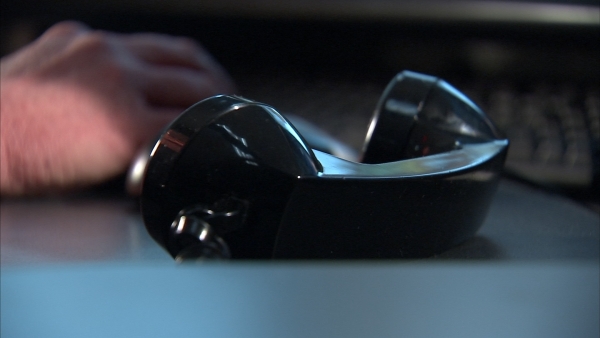 MARIETTA, GA (CBS46) -
The initial call that came into Cobb County 911 operators was horrific, and filled with haunting screams and panic.
On the other end of the line, dispatchers only heard those screams and cries of a woman yelling for help, and loud thuds that followed in between.
For nearly seven minutes on the 911 call, the woman could be heard screaming on the other end, the dispatchers unable to help her, frantically searched for her location by tracking the cell phone that made the call.
"It sticks with you, I can still hear it, I don't need to audio hear it, I can hear it in my memory," dispatcher Cullen Bragg said. "You could hear a female screaming and something like a thud sound, we learned later on what that was."
That thud was the victim getting beat with a pipe. For seven hours the woman had been tied up and repeatedly beaten by her boyfriend, Jeff James Lee.
Bragg said he and his co-worker remained calm and worked to find the address. Cherie Estes, who took the initial call on May 17, 2012, used advanced tracking technology to ping the phone to a location in Mableton.
Estes then asked Bragg to confirm the location she was sending police to was correct.
"I went through and found a prior call that came from a landline phone at that house and I proceeded to call the house," Bragg said. "And I knew if I could get someone at the house, and hear the same thing she was hearing on the cell phone, just double confirmation, we had the right address."
Cobb County police arrived at the home on the 100 block of Ridge Court in Mableton and also heard the screams. They arrested Lee and charged him with aggravated assault, aggravated battery, and false imprisonment.
Police said the victim's hands were black and blue from being tied so tight. If help hadn't arrived when it did, she may not have survived.
"Knowing that this time, we were able to save a life, it feels good," Bragg said.
Bragg and Estes were honored on March 6 at the Georgia Emergency Communications Conference for their heroism and service. Bragg emphasized that he is not a hero and has complete confidence that if any one of his co-workers were on a similar call, it would have ended the same way.
"I work at the best 911 center in Georgia," Bragg said. "Everybody here deserves all the attention and credit and thanks in the world for what they do on all four shifts - 24 hours a day, we never close."
Both Bragg and Estes have worked together since December 2004, they were hired on the same day, trained on the same shift, and were assigned to work the same shift. And once that call was over, it was back to helping other people in need.
"You deal with the emotions, but you keep going forward because there is always someone else out there," Bragg said.
Copyright 2013 WGCL-TV (Meredith Corporation). All rights reserved.