Families try to move on after Newtown shooting
Posted:
Updated: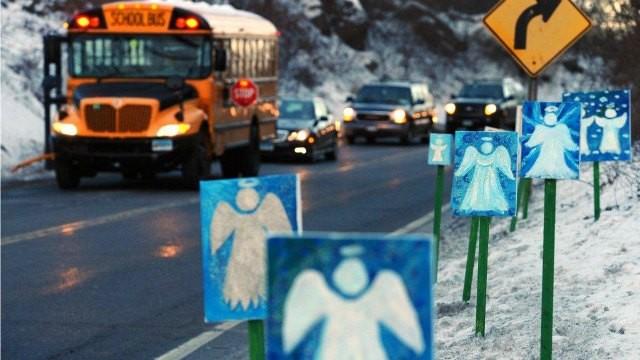 NEWTOWN, CT (WFSB) -
One family member talked to Eyewitness News three months after the shooting at Sandy Hook Elementary School, where 20 children and six adults were killed.
The pain continues for family members as state police conduct an ongoing investigation into the motive for the tragic shooting.
"I just think it started to become real to all of us. I think it's harder than three months ago because it's setting in this did happen," said Jillian Soto. "My sister is gone. She's not coming back."
Soto's sister, Victoria, was a hero that day because the teacher shielded her students from the gunman Adam Lanza.
"Three months ago today, I lost my best friend and sister," Carlee Soto tweeted. "I love you so much Vick."
It has been three months and healing is something that is just beginning to happen.
"Sometimes just seeing pictures of Vicki becomes overwhelming," said Jillian Soto.
Jillian Soto said she looked up to her older sister.
"I hope I can be just like her if I'm ever faced with something like that," she said. "I can be strong as she was protecting her students."
The daughter of Dawn Hochsprung told Eyewitness News that she recently returned to work.
She said she's just starting a new life without her mother. She even broke down on her way to work knowing another month had gone by.
The investigation into the shooting on Dec. 14 continues.
"I think we'll answer many, many questions people have, close many doors," said state police Lt. Paul Vance.
State police said they updated families just last week, but said the final report is expected to be completed in June.
"They are the victims, they are the ones who lost their loved ones and they deserve to be kept informed," Vance said.
CBS News previously learned that the killer was obsessed with a serial killer in Norway that murdered more than 70 people.
On Thursday, we learned he may have been obsessed with many serial killers.
The Associated Press is reporting newspaper clippings were found in the home, including ones on the shooting at an Amish school house.
Family members told Eyewitness News the final investigation is important, but they're not sure how helpful.
"It's not going to fix anything," said Jillian Soto. "It's not going to help us really."
Family members say they are still trying to work with some of the groups who have raised money for them.
One group called My Sandy Hook Family Fund said it has raised about half of the $2.6 million it was trying to raise for all 26 families.
For more information about the My Sandy Hook Family Fund, click the following link.

Copyright 2013 WFSB (Meredith Corporation). All rights reserved.