CBS 5 Advocate
Speed Street sells gift cards, then goes defunct
Posted:
Updated: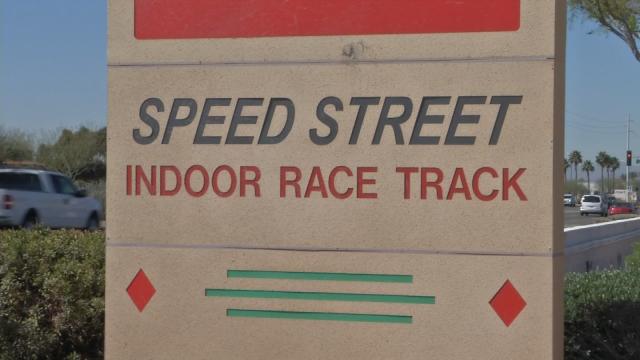 GLENDALE, AZ (CBS5) -
A Glendale woman says she believes the owner of a go-cart racing business sold gift certificates even after he decided to go out of business.
The SpeedStreet indoor go-cart facility on Bell Road in Glendale is gone. The name has been taken down and the place is empty.
Jackie Griffin-Rednour said she spent more than $300 this past December on six gift cards to take her family to SpeedStreet. She went online in late January to check their hours.
"The website was down, with a posting that said, 'we're sorry, we've gone out of business, thank you for your patronage,'" Griffin-Rednour said.
Griffin-Rednour said on SpeedStreet's website, it offered to send complete refunds to anyone who mailed their gift cards back to the company. Griffin-Rednour said she made copies of her cards and sent the originals by certified mail to the address SpeedStreet provided. It turns out the address was a P.O. box at a Glendale UPS store.
"I didn't hear anything back and haven't heard anything since," Griffin-Rednour said.
It's been more than a month with no refund and no communication from the owner. Now the owners of the adjacent U-Haul just became the new owners of the SpeedStreet facility.
County real estate records show the deed transferred on Dec. 5, 2012, and Griffin-Rednour made her purchase on Dec. 10, 2012.
Griffin-Rednour feels SpeedStreet was flat out dishonest.
"To continue to sell gift certificates to patrons with the knowledge that they were not going to be open in three to five weeks, is just shameful," Griffin-Rednour said.
The family never got to enjoy their Christmas present, but the owner of SpeedStreet still has Griffin-Rednour's money.
"They need to make good on their promise that they've put on the website that indicated that they would provide a full refund," Griffin-Rednour said.
SpeedStreet's managing member is a man named Tex Michael Taylor II. CBS 5 News reached out to Taylor through the law firm listed on SpeedStreet's articles of organization. He never responded to CBS 5, but he did reach out by phone to Griffin-Rednour and refunded the entire $328.
To avoid this type of problem, don't pre-pay for services unless you are well aware of the company's financial strength - just pay as you go each time. And if you do decide to pre-pay, use your credit card. If the services are not delivered you can dispute the charge and get a refund from your card company. Using a debit card, as Griffin-Rednour did, does not offer equal protection.
Copyright 2013 CBS 5 (KPHO Broadcasting Corporation). All rights reserved.