Atlanta woman claims Michael Jordan fathered her 16-year-old son
Posted:
Updated: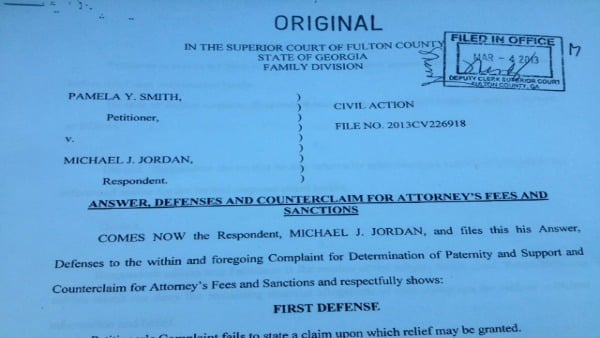 ATLANTA (CBS46) -
Pamela Smith was in a Fulton County courtroom Tuesday for a status hearing. Smith filed a lawsuit claiming basketball great Michael Jordan is the father of her 16-year-old son.
Her son, who goes by the name Taj Jordan, posted a video on YouTube in December.

"If you've been hearing any rumors that I'm Michael Jordan's son on Twitter, Instagram, Media Takeout or Worldgram, it's true," stated Taj Jordan.

Smith claims she and Jordan had an intimate relationship in 1995. At the time, she was married, and so was Jordan.
"My son has the right to know who is father is, and that is a major issue," said Smith.

Court documents show Smith was granted a divorce in 2005. Her husband was ordered to pay $750 a month in child support.

"This makes it an interesting case, because he has not been involved," said Smith's attorney Randy Kessler.
Kessler would not comment when asked if Smith's ex-husband still pays child support.
Jordan did not show up at the hearing. His attorney John Mayoue was there, but he would not comment about the case.
Copyright 2013 WGCL-TV (Meredith Corporation). All rights reserved.