No. 3 Sun Devil Softball sweeps Sunday; Goes 4-0 during weekend
Posted:
Updated: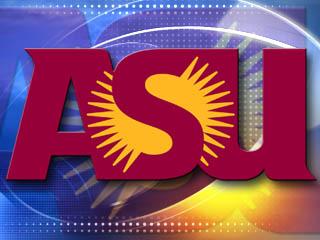 © cbs 5
PHOENIX (CBS5) -
Arizona State softball went 4-0 over the weekend in the Diamond Devil Invitational. ASU is now 25-1 on the year with wins against UC Davis, 12-3 (5), and New Mexico State, 6-0. The Sun Devils will play their first road game next week in Fullerton, Calif.
ASU extended its win streak to 4-0 after posting a perfect weekend in the final home tournament of the regular season. Mackenzie Popescue improved to 11-0 with a 12-3 mercy rule of UC Davis in five. Dallas Escobedo followed with a 6-0 shutout of New Mexico State, aided by home runs from Cheyenne Coyle and Bethany Kemp. The Sun Devils outscored their weekend opponents 36-5 and pitched a pair of shutouts as well.
Notes
Alix Johnson hit her sixth home run of the year against UC Davis. She now has 22 in her career. Amber Freeman hit her eighth home run of the season against UC Davis. She has 20 in her career.
Sam Parlich hit her 22nd and 23rd career home runs against UC Davis, making her 12th all-time in the category. She has six homers on the year and this is the fourth time in her career she has hit multiple homers in a single game.
ASU has four individuals who have hit two home runs in a single game: Coyle, Johnson, Steele and Parlich – Parlich leads the group with doing this on two occasions this season, the most recent March 10 vs. UC Davis.
Cheyenne Coyle hit her 10th homer of the year, against New Mexico State. She needs just two additional homers, 12, to enter the top 20 in single-season records. She leads the team in home runs this season.
Bethany Kemp hit her third home run of the year against New Mexico State. Dallas Escobedo has 74 career wins, just two shy of being fifth all-time at ASU. Mackenzie Popescue has 31 career wins. Her 11 wins is just two shy of her season best of 13, which she recorded in 2011.
Copyright 2013 CBS 5 (Meredith Corporation). All rights reserved.