Video shows people running from Mesa restaurant shooting
Posted:
Updated: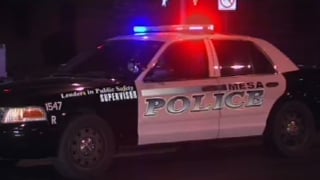 MESA, AZ (AP) -
There are new developments in the Mesa restaurant shooting that left two people dead.
CBS 5 News has exclusive video of what happened just after shots were fired.
Police still haven't released the names of the victim or the gunman who died at the restaurant near Southern Avenue and Extension Road last night. Another woman who was shot is expected to be all right.
A day after the deadly shooting that happened inside the Phu Thanh restaurant, half-eaten food and drinks are still on the table, and a shoe and a cane are left in the middle of the restaurant.
"Everyone in there is really cool, the owner is awesome," said Anthony Coronado, who eats at Phu Thanh regularly.
Two doors down, Airmate Computers got surveillance video as shots rang out. Right at 6 p.m., you see a couple and a child running away from the restaurant. Moments later, several police officers show up.
"This was just an unfortunate situation, you never want to hear about anybody getting killed or shot, especially at a place you love to eat. Literally, I could come here three times a day, ever day," said Coronado.
A note outside the restaurant says it'll be closed until March 25.
Copyright 2013 CBS 5 (KPHO Broadcasting Corporation). All rights reserved.