House bars destroying guns after buybacks
Posted:
Updated: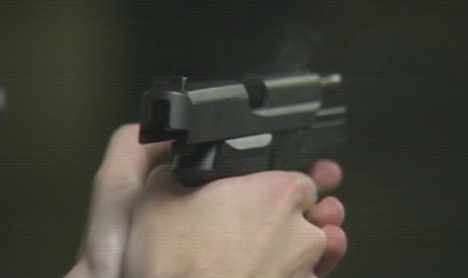 PHOENIX (AP) -
A bill that would ban cities and counties from destroying guns turned in during buy-back programs has passed a divided Arizona House of Representatives on a party-line vote.
The bill by Republican Rep. Justin Pierce of Mesa was designed to eliminate a loophole in a law passed last year that required police agencies to sell seized guns.
Cities, including Tucson, have continued to hold the buy-back events and destroy the weapons.
Pierce said during floor debate Thursday that there's no evidence buybacks increase public safety. Democrats argued it was unnecessary.
Buy-back programs are designed to give people a safe place to get rid of unwanted weapons.
All 36 Republicans in the House voted for the bill, with 23 Democrats against and one absent. The bill now goes to the Senate.
Copyright 2013 Associated Press. All rights reserved.