State lawmakers may make it easier to avoid photo radar tickets
Posted:
Updated: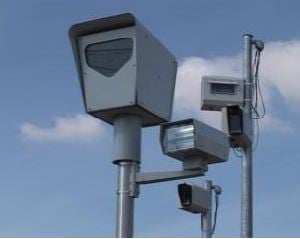 PHOENIX (CBS5) -
It may soon get a little easier to avoid paying photo radar tickets.
State lawmakers are considering a bill that would restrict when court process servers can knock on someone's front door.
If passed, HB 2292 could make it harder for cities to collect fines.
Process servers often go to great lengths to catch people at home and serve them with a photo radar ticket they've been avoiding.
One woman said that a process server set off her car alarm, so she'd run outside.
Another claimed that a process server banged on her door in the middle of the night, waking the kids.
"It's not good to have people coming to my house at all hours," said Andy Blackledge of Scottsdale.
"Serving at 1 or 2 in the morning is ridiculous," said Jean Swarthout of Phoenix.
State Rep. Steve Smith, R-Maricopa, told CBS5 News that he's heard the complaints, so he sponsored HB 2292 to restrict when process servers can deliver photo radar tickets.
Right now, process servers can deliver court summons around the clock.
HB 2292 would restrict the time a photo radar court summons could be delivered to 8 a.m. to 7 p.m.
Other court orders would not be affected.
"If there are egregious crimes that are taking place and we want those people served whenever, but something like a photo radar ticket, I think there should be some civility in the process serving," said Smith.
CBS5 reached out to Dale Wiebusch, with the League of Arizona Cities and Towns.
He said that restricting when photo radar citations can be delivered will be nothing more than an inconvenience.
"These things will eventually get served, it will just take a little longer," said Wiebusch. "I think it would set an odd precedent to have different rules for different violations."
Some Valley city officials have expressed concerns that slowing down the court process for photo radar tickets will cost cities a lot of money.
The city of Phoenix generated more than $7.5 million in total revenue from photo radar tickets from September 2009 to December 2012.
The city of Scottsdale generated more than $2.5 million in fiscal year 2011-12.
HB 2292 passed overwhelmingly in the state House and now moves on to the Senate.
Copyright 2013 CBS 5 (KPHO Broadcasting Corporation). All rights reserved.