Vancouver man says he's being blackmailed by website
Posted:
Updated: March 6, 2013 10:55 PM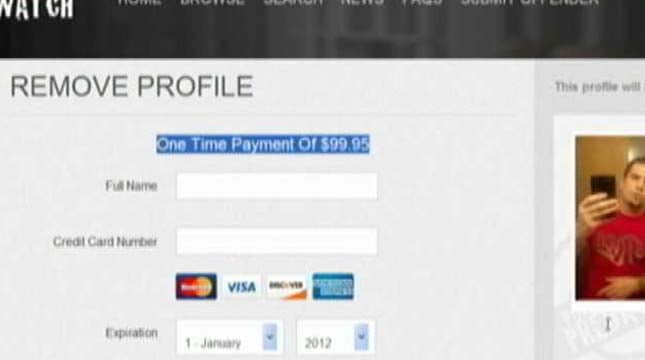 VANCOUVER, WA (KPTV) -
The email subject read, "*ALERT* You have been added as an offender."
When Jerry Taylor, of Vancouver, clicked the link, he arrived at a website called PredatorsWatch.com.
His name, email address and Facebook profile photo appeared on the site, along with the words "active predator."
"I was floored," said Taylor, who does not have a criminal record. "It was terrifying. And even more so when you read the email and it told you family, friends and employment and everyone can see it."
His fears subsided when he noticed the site offered an option to delete the profile from the site for $99.95 fee.
"I calmed down a little bit because it kind of seemed shady," he said. "But still, the thought that it was an actual real website terrified me, scared me."
PredatorsWatch.com says its mission is "exposing online predators [to] discourage other potential offenders."
It says the profiles come from "motivated members of their local community who have at one point or another come into contact with a potential predator online and feel they can be a threat."
But Taylor doubts that's how the site works.
"From what I researched, they can get it from Facebook, crisis, any type of social media site," he said. "If you got your email on anything, if you got your picture, they just take it and use it."
An online search about the website reveals similar complaints others have made about PredatorsWatch.com.
A Vancouver police spokeswoman said legitimate websites about sexual predators are associated with government agencies and would utilize mugshots rather than Facebook photos.
Taylor filed a complaint with the Internet Crime Complaint Center, run by the FBI and the National White Collar Crime Center.
He urges others to do the same.
"The more people that do that, the faster it can be taken care of," he said. "Do not freak out and do not pay. Because if you pay, they're going to give you another email. It's going to pop back up. Or they got your credit information, and you don't want that either with these people."
He's also deleted his Facebook account.
Copyright 2013 KPTV-KPDX Broadcasting Corporation. All rights reserved.