TIME LAPSE VIDEO
ADOT demolishes old bridge on I-10
Posted:
Updated: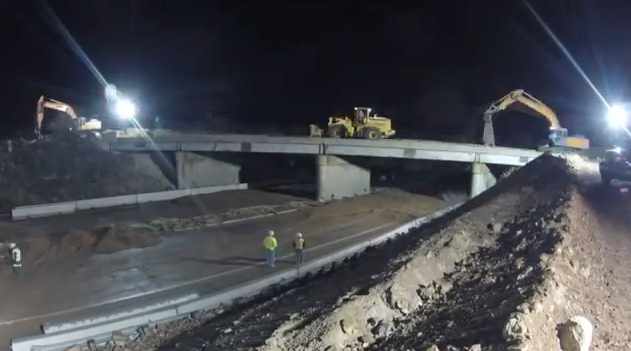 (Source: ADOT)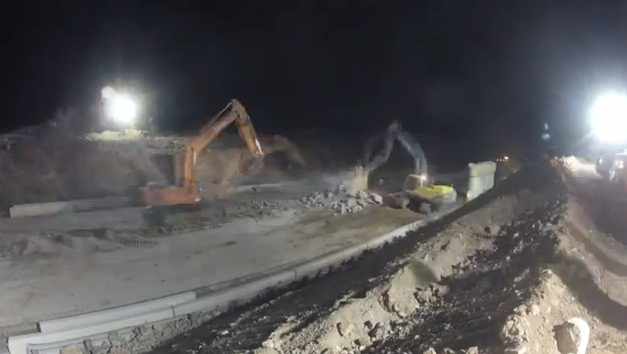 (Source: ADOT)
PHOENIX (CBS5) -
Despite heavy rain on Friday, ADOT crews were able to remove the old Pantano Union Pacific Bridge on Interstate 10.
About 30 miles east of downtown Tucson, Interstate 10 was closed in both directions from 9 p.m. Friday until early Saturday morning and drivers were directed to take a 67-mile detour using State Routes 83, 82, and 90.
The UPRR bridge removal is part of a $17.2 million improvement project located about 1 1/2 miles west of the Marsh Station Road traffic interchange. The project also includes the following features:
Construction of two new I-10 bridges at Cienega Creek. The new bridges will be higher than the existing bridges to ensure that the highway is not impacted by water flowing in Cienega Creek during heavy rains.
Reconstruction and realignment of the westbound lanes of I-10 and reconstruction of the eastbound lanes of I-10. Road realignment will allow for the construction of a widened median that will enhance safety and lessen traffic impacts when the bridges are built.
Bank protection for Cienega Creek. The construction includes a new retaining wall, new drainage and safety features, and salvaging and replanting the existing natural landscaping.
Click here to watch ADOT's time lapse video of the bridge demolition.
Copyright 2013 CBS 5 (KPHO Broadcasting Corporation). All rights reserved.