Portland man charged in 2009 Pakistan terrorist bombing
Posted:
Updated: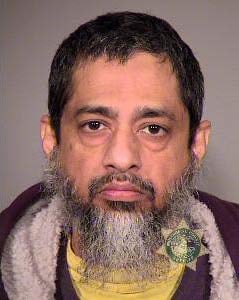 Reaz Khan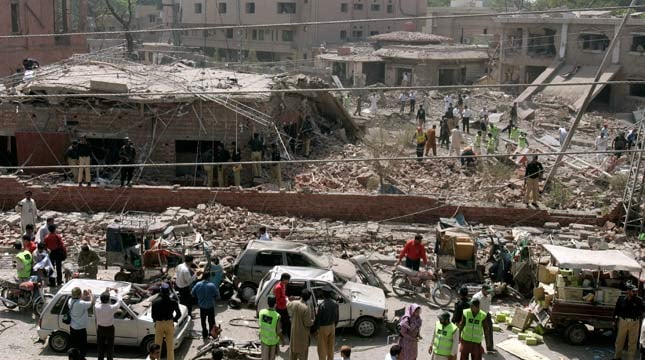 Pakistani security officials and rescue workers gather at the site of suicide car bombing in Lahore, Pakistan on Wednesday, May 27, 2009. (AP Photo/K.M. Chaudary)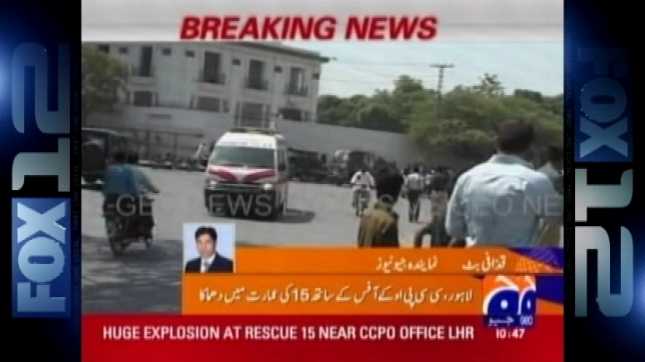 Pakistan news coverage of 2009 suicide bombing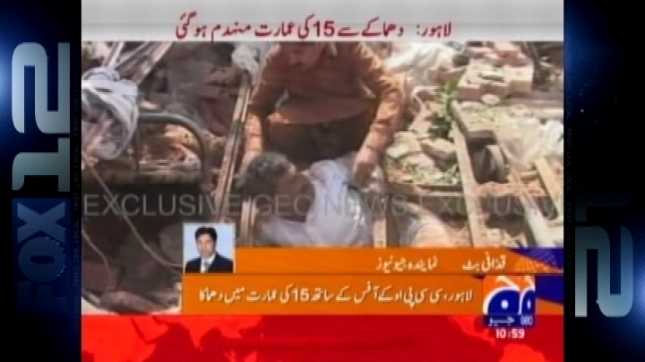 PORTLAND, OR (KPTV) -
A Portland man is accused of assisting in a 2009 suicide bomb attack in Pakistan that killed 30 people and injured hundreds.
Reaz Qadir Khan was arrested this morning on charges of conspiracy to provide material support to terrorists.
Investigators said Khan, a naturalized U.S. citizen, assisted an individual who participated in a May 27, 2009 suicide bombing at the headquarters of Pakistan's intelligence service in Lahore. The attack killed 30 people and injured 300 more.
A spokesman for Portland's Environmental Services Bureau said he worked for the city as a wastewater treatment plant operator.
It wasn't immediately clear how long Khan has worked for the city.
He made his initial appearance in federal court in Portland on Tuesday. If convicted, he faces a maximum sentence of life in prison.
According to an indictment, Khan conspired between late 2005 and June 2009 with a man named Ali Jaleel and others to provide material support and resources, and to conceal it, "knowing they would be used in a conspiracy to kill, maim or kidnap persons abroad."
The U.S. Attorney's Office said Jaleel was a Maldivian national who lived outside the U.S. He died in the suicide attack.
The unsealed indictment details email correspondence between the two men. In one sent on Jan. 14, 2006, investigators said Jaleel asked Khan about past mutual promises to seek martyrdom in the name of Allah.
"Where are the words you said with tears in your eyes that 'we shall strive until Allah's word is superior or until we perish'???," the indictment states. "This world is of no use to us so let's sacrifice ourself for the pleasure of Allah in his way???"
That allegedly led to support from Kahn that included financial assistance to Jaleel and his family, along with advice on how to travel undetected and use coded language.
Khan, according to the indictment, told Jaleel to hid his true purpose in traveling to Pakistan from Jaleel's family.
"I understand fully well, but your inlaws don't need to know that," the email is quoted as saying in the indictment. "So for them it is better that they think that you have a job there (and it is a job and a duty for us.)"
In an email on Oct. 26, 2008, the indictment states Jaleel told Khan he needed "$2,500 for everything." Investigators said the email was filled with coded language to conceal the fact the money was for immediate admission to a terrorist training camp.
Investigators said Kahn also provided financial support and advice to Jaleel's family, including his two wives, after he died.
In a video released by the media outlet of al-Qaeda shortly after the 2009 bombing, Jaleel allegedly made a statement taking responsibility for the attack and he was shown preparing for the attack at a training camp in what is believed to be the Federally Administered Tribal Area of Pakistan
An indictment alleges Khan wired around $750 from a store in Oregon to one of Jaleel's wives in the Maldives.
Khan was arraigned on his federal indictment Tuesday. He has a detention hearing set for Wednesday and his trial is currently scheduled for May 7.
Copyright 2013 KPTV-KPDX Broadcasting Corporation. All rights reserved.