Federal budget cuts poised to inflict Valley pain
Posted:
Updated: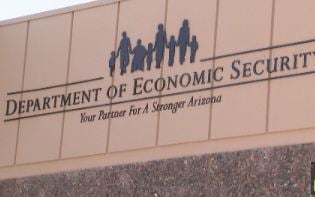 PHOENIX (CBS5) -
Numerous programs in Arizona are going to be affected by sequestration.
Those receiving unemployment benefits and people who get food from the Meals on Wheels Association of America are two that will see changes.
[Related: Sequestration: What you need to know]
One of the highest paychecks you get on unemployment is $240 a week, according to the Department of Economic Security spokesperson Nicole Moon.
With the federal cuts, a check may be reduced anywhere from 10 to 22 percent for every weekly installment.
That means if someone get $240, the payment would decrease to either $216 or it could be cut down to as little as $187 a week.
DES said there are 18,682 people receiving extended unemployment compensation claims in Arizona. Those are the people who will be impacted. If you have been on unemployment less than 26 weeks, you will not be hit by the cuts, according to Moon.
No reductions will be implemented prior to March 31. So in that case, it gives claimants a few weeks to plan ahead. But for the people out there who need the money and are out of a job, there's no better way to put it, it's just hard.
"It's sad, especially for everybody who has a lot of kids and with these cuts, we the people are the ones who suffer, you know what I mean? The poor people," said Ana Anderson outside of a Valley unemployment agency. She is a former nursing assistant looking for a job.
All EUC claimants will receive a notice 15 days prior to implementation, said DES. The Department of Economic Security asks that people avoid calling the customer service hotline before the changes are put into place at the end of the month to prevent an overload of calls. Click here for more information.
Another program that will feel the impact of the federal budget cuts is Meals on Wheels, a nationwide program.
According to their website, they have 5,000 local programs across the U.S. that mostly feed senior citizens.
According the Area Agency on Aging, Arizona will see cuts, they just don't how or when.
Even before the cuts take place, an agency spokesperson said they have a waiting list because there is not enough money to feed everyone.
The Avondale Meals on Wheels program told CBS 5 news that they are anticipating having less money. For every customer they lose, they are not replacing them with another one. That has taken the amount of people they feed from 78 to 53 in recent months, according to the program.
However, the Tempe Meals on Wheels, is run completely differently from nearly all others in the country. They are not going to be affected at all.
"We rely entirely on the community for our support. Different churches and clubs and organizations do the driving for us, and other organizations fundraise for us, so that makes us independent," said Gwen Hanna, president of Tempe Meals on Wheels.
The retirement community in Tempe, called Friendship Village Care Center, also donates office space and phones for them.
It is not clear yet when the Valley chapters will know how the cuts may impact them.
Copyright 2013 CBS 5 (KPHO Broadcasting Corporation). All rights reserved.