No. 22 Baylor takes down No. 3 ASU Softball, 6-2
Posted:
Updated: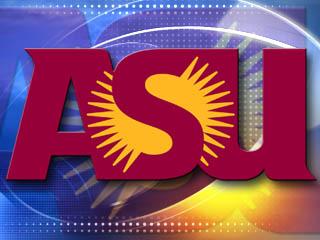 © cbs 5
PHOENIX (CBS5/AP) -
In their first matchup against a ranked opponent, third-ranked Arizona State softball fell to No. 22 Baylor, 6-2, on Sunday afternoon. The Sun Devils are 21-1 on the year with five wins during the weekend.
Sunday's game was a rematch of the 2011 Women's College World Series meeting between the teams – cue then-freshman Dallas Escobedo's 10-0 postseason perfection and a 4-0 victory. The postseason game was the last time the two teams met, while both starting pitchers reprised their rolls, however, this time Baylor's Whitney Canion got the win to boost the Bears to 19-3.
Up Next
The Sun Devils will host their fourth tournament of the season, the Diamond Devil Invitational starting March 8. ASU opens play on Friday, March 8, against UC Davis at 4:30 p.m. and then against Pittsburgh at 7 p.m.
Notes
The Sun Devils rewrote the program's best start at 21-0. The loss to No. 22 Baylor is the first loss of the season and the first loss to a ranked team since June 3, 2012 against No. 4 Oklahoma in the WCWS.
Clint Myers is hunting down a benchmark of his own, his 400th career Division I win. He has 398 after this week's games and will use each victory earned this weekend to boost him closer to the milestone.
Copyright 2013 CBS 5 (Meredith Corporation). All rights reserved.