Valley senior citizen victim of scam
Posted:
Updated: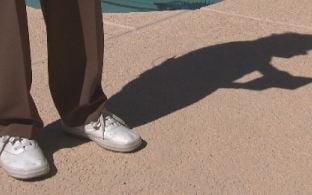 PHOENIX (CBS5) -
A Phoenix senior citizen was the latest target of a scam circling the Valley.
CBS 5 advocate Dave Cherry warned us about it last month, but the "The Grandparent Scam" is still out there.
Phoenix police said these scams are very common, and the scammers are targeting the elderly population much like the woman CBS 5 News spoke with.
We are not showing the victim's face or revealing her identity for her own protection, but she said it started with a random phone call at approximately 10:30 a.m. Friday.
"She said, 'Do you know who this is?' And I said, Valerie?" said the victim remembering the phone conversation.
The senior citizen said she thought the caller was her out-of-state granddaughter, and she said she thought Valerie was in trouble.
"She said, 'Well I'm in Mexico,'" said the victim.
The person on the other line said she needed money to get out of jail, and she needed it fast.
"'We got in the car with some guys. They were going to take us to the airport, and they had drugs in their car,'" the victim told us the person on the phone said.
This frightened grandmother said she headed straight to Western Union near her home and wired money. First, she said she sent approximately $1,500 and then the scammer called again. She said they convinced her that they needed more money so she wired another $2,800 in two installments. She said all of the transactions were from different Western Union locations at the direction of the crooks.
"And he said, 'Don't tell them what it's for. Don't mention Mexico, and don't say your granddaughter is in jail,'" said the victim.
The victim's son, Aaron, told CBS 5 News that he called the suspects' back and they hung up on him, but he said they continue to call his mother's phone.
He said he has confirmed that his daughter is safe and not in Mexico, and now the family wants to help others learn from their mistake.
"Get information before you send money," said Aaron. "Watch out because once it's gone, it's going to be very, very, very difficult to get it back."
Aaron said he called police, and they told him to call the attorney general's office because they can't trace the crooks. He said Western Union did help them get most of the money back.
Police said one of the best lines of defense for these types of scams is to always verify the information before you do anything.
Copyright 2013 CBS 5 (KPHO Broadcasting Corporation). All rights reserved.