Sheriff Arpaio injures shoulder in fall
Posted:
Updated: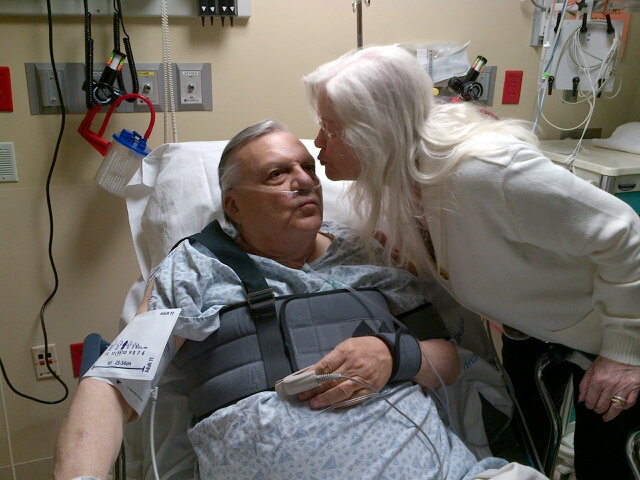 (Source: Twitter @RealSheriffJoe)
PHOENIX (CBS5) -
Maricopa County Sheriff Joe Arpaio was taken to the hospital on Thursday afternoon after a fall.
MCSO spokeswoman Lisa Allen said, "The sheriff has a very high shoulder break after tripping on something."
Allen said Arpaio will be in the hospital overnight and will have to wear a sling for a while.
About 3:30 p.m. Thursday Arpaio tweeted a photo and the caption: "My wife Ava is showing her love after my fall."
The sheriff's office released an official statement at about 4:15 p.m. The statement said:
"Sheriff Joe Arpaio is in excellent spirits this afternoon, hours after taking a spill which caused a break in his left shoulder. Arpaio says his doctors at St Joseph's Hospital are terrific particularly when giving him the news that surgery will not be necessary.
"Arpaio joked with the emergency staff about being happy the injury was to his left arm not his right as he needs his right arm for his Smith and Wesson and his Smith Corona! He is expected to return to work in a few days."
Copyright 2013 CBS 5 (KPHO Broadcasting Corporation). All rights reserved.