Board of education discusses fate of superintendent in Plymouth
Posted:
Updated: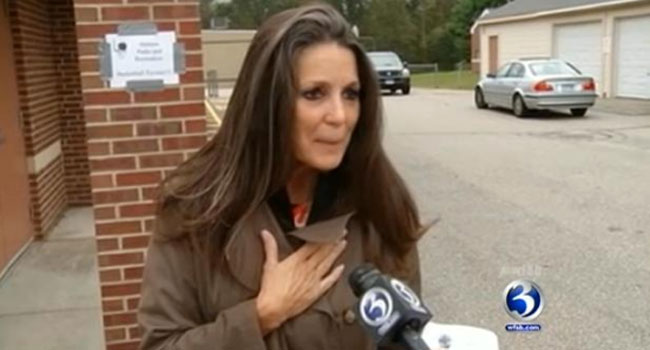 PLYMOUTH, CT (WFSB) -
The Plymouth mayor told Eyewitness News that he was surprised to learn the current school superintendent in town was accused of spending $15,000 of taxpayers' money on herself while working the same position in Hebron.
Before taking a similar position in Plymouth, Eleanor Cruz was the superintendent for seven years in Hebron where she was well-liked by residents.
However, when the Hebron Board of Education reviewed her credit card statements, they noticed several odd purchases and now, Cruz is accused of spending thousands on items at Nordstorm Rack, Wegmans, supermarkets and online stores. She also reportedly spent $1,400 on landscaping to have her lawn maintained.
After learning about the incident, Cruz, who did not have a school district credit card in Plymouth, was placed on administrative leave.
"She's very apologetic, very sorry that Plymouth is going through this process," said Plymouth Mayor Vincent Festa Jr. "And like anyone else in that situation, she hired an attorney to defend her position."
However, before a special board of education meeting was held to discuss, Cruz's lawyer talked to Eyewitness News and said many of the items were "purchased for staff meetings, workshops, board meetings."
"That's so commonplace it's ridiculous," said attorney John Gesmonde.
He also explained why there were clothing purchases on the school card.
"Her personal credit card and the school board's credit card are very close to looking exactly alike," Gesmonde said. "They're both black cards and it's very possible she pulled out the school credit card at Nordstrom."
The Connecticut State Police confirmed that they are looking into the Hebron school system. However, officials would not name the suspect and have not determined if the incident was criminal in nature.
As of 11 p.m., the meeting was entering it's fifth hour without a resolution.
Festa told Eyewitness News that he'll side with whatever the board of education decides.
Residents told Eyewitness News that they want action.
"I would take that contact right to the shredder, and drop it in, and say 'your services are no longer needed,'" said Craig Smith, of Plymouth. "'Goodbye.'"
Copyright 2013 WFSB (Meredith Corporation). All rights reserved.