Phoenix expands anti-bias measure to include LGBT community
Posted:
Updated: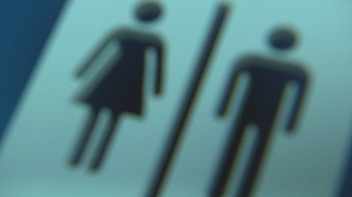 CBS 5
PHOENIX (CBS5/AP) -
The Phoenix City Council expanded the city's anti-discrimination law to include protections for gays, lesbians, bisexuals and transgender people in city contracts, housing, employment and public accommodations such as restaurants.
The vote approving the ordinance revision was 5-3. Councilmen Jim Waring, Bill Gates and Sal DiCiccio voted against the measure.
The city currently prohibits discrimination based on race, color, religion, sex, national origin, age, genetic information and marital status.
"This was the right thing to do for our city," Phoenix Mayor Greg Stanton said. "With 165 other cities, including Tucson and Flagstaff, adopting similar ordinances, some more than a decade ago, Phoenix had some catching up to do. We as a city value all our citizens, and consider diversity as our strength. It's good for business, it's good for our economy, and it's the right thing to do for Phoenix."
More than 50 people spoke about the issue at a council hearing that lasted more than four hours and stretched into Tuesday night.
The debate was over the Human Relations Ordinance. A conversative Christian group, the Center for Arizona Policy, has labeled the ordinance the Bathroom Bill.
One man told the council he sees the changes as opening a door for sexual predators.
He was followed by a local pastor who told the mayor that every Phoenician has the right to be treated equally.
The Human Relations Ordinance revolves around adding three phrases to the city's anti-discrimination policies when it comes to employment, housing, city contracts and public accommodations: "sexual orientation," "gender identity" and "disability."
Phoenix is one of the few major cities in the country that hadn't adopted a similar policy protecting civil rights of the LGBT community.
Critics called the bill problematic.
"It gives an open door to any sexual predator, not the transgender community, but any sexual predator that pretends to be transgender. That person can go into the women's restroom and this gives them easy access to women and, especially, children," said Joe La Rue of the group Alliance Defending Freedom.
Other cities which have implemented similar laws say those fears are unfounded.
Tucson changed its anti-discrimination policy in 1999. According to city officials, there have been no lawsuits and no criminal prosecutions.
The mayor's office in Salt Lake City said the change has been positive there, too. The city has had no legal challenges and only one complaint in 2010.
The mayor's office sent CBS 5 the following statement:
"Salt Lake City's 2009 anti-discrimination ordinance, established to prohibit workplace and housing discrimination based on sexual orientation or gender identity, has been an overwhelming success and an important part of Mayor Becker's goal of working to ensure our community is one that is safe, welcoming and equitable for all residents.
"Since its passage, some 15 Utah communities have followed our lead, and we were very pleased to hear of the recent adoption of a similar statute change in Flagstaff following Mayor Becker's presentation to their council and Mayor last year.
"While the Salt Lake City ordinance established new and necessary protections, Mayor Becker's efforts on behalf of equality issues in our vibrant and diverse community are ongoing, and bolstered by the positive changes we see happening in cities across the country."
Copyright 2013 CBS 5 (KPHO Broadcasting Corporation). All rights reserved. The Associated Press contributed to this report.