AZ man sentenced for selling eagle parts
Posted:
Updated: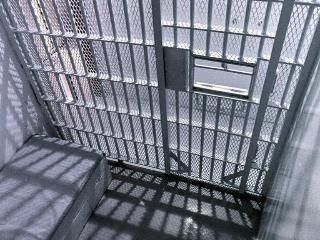 CBS 5
A Tuba City man has been sentenced to 30 days in prison for illegally selling golden eagle and other migratory bird parts.
Federal prosecutors said 46-year-old Patrick Scott also was sentenced Tuesday in U.S. District Court in Phoenix to five months' home confinement, one year of supervised release and fined $2,000.
Scott pleaded guilty in the case last December.
He was accused of illegally offering to sell online a golden eagle fan for $950 in January 2008.
Prosecutors said Scott sold, purchased and/or offered to sell other migratory bird parts from species including bald eagle, red-tailed hawk, golden eagle, crested caracara, anhinga and rough-legged hawk between July 2007 and February 2009.
Golden eagles and other migratory birds are protected by federal laws, authorities said.
Under the Migratory Bird Treaty Act, it is unlawful to possess, offer to sell, sell, offer to purchase or purchase any migratory bird or migratory bird part, or any product that consists, or is composed in whole or part, of any such bird or bird part.
Copyright 2013 Associated Press. All rights reserved. CBS 5 (KPHO Broadcasting Corporation) contributed to this report.