MoDOT Motorist Assist crews working 12-hour shifts
Posted:
Updated: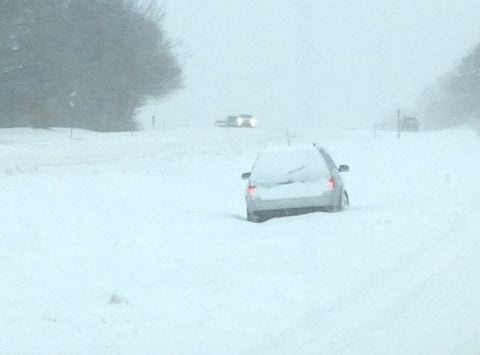 KANSAS CITY, MO (KCTV) -
For those who did try and get out Tuesday, driving through roads that weren't cleared was nearly impossible.
The Missouri Department of Transportation Motorist Assist crews began running 12-hour shifts Monday night to help stranded drivers, and it was nonstop all day.
It was the kind of day where no one wanted to be out on the roads, but, for some, it's their job. For drivers stuck on Kansas City area highways, MoDOT's Motorist Assist Program was their only help.
"Pretty treacherous, and it's pretty slick out right now," Steve Spire with MoDOT Motorist Assist said.
He just got off a 12-plus-hour shift driving up and down Interstate 70 helping some people who just didn't heed the warnings. The good news, Spire said, most folks did stay in.
"More people are coming out now because it's daybreak, but it's not too bad," Spire said. "A lot of people stayed home today, which is good."
Spire said most of the big problems were semi tractor-trailers trying to commute through Kansas City and sliding off the road.
"That is a problem. A lot of them should have taken the time to stop and put chains on, but few of them have done that," Rusty James with MoDOT Motorist Assist said.
By mid-afternoon, crews had cleared most of the major highways, and the load was lifted a bit.
As for this storm compared to last week's storm, Spire said drivers made the right decision to stay home.
The motorist assist trucks are running nonstop, so when one driver's 12-hour shift ends, another driver takes over their truck.
Crews said if a person gets stuck on the highway, they should practice safety, be patient and a motorist assist operator will get to them.
Copyright 2013 KCTV (Meredith Corp.) All rights reserved.