Impact federal budget cuts will have on Connecticut
Posted:
Updated: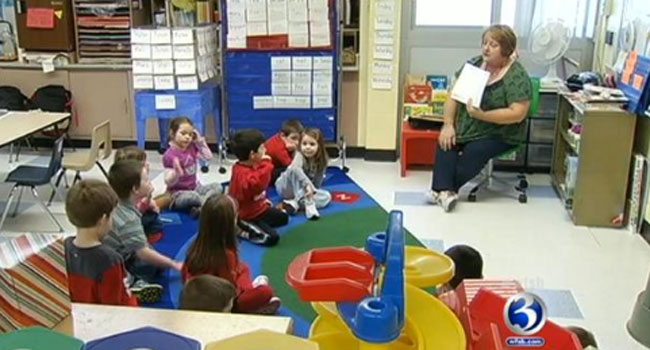 WOLCOTT, CT (WFSB) -
Thousands of jobs in Connecticut could be in jeopardy if the United States Congress fails to reach an agreement.
A series of budget cuts could have a devastating effect on education, especially in Wolcott, where federal grants are used to fund early childhood education.
In Wolcott, a preschool education is for everyone including children with special needs.
"We integrate everyone here," said Wolcott Superintendent of Schools Joe Macary.
By using federal grant money, 3- and 4-year-old children can get early education and it has become part of the town's public school system.
"If these cuts go through, we would lose $60,000," Macary said.
A series of automatic cuts called the sequester would strip Connecticut of millions of dollars for education. Connecticut would close to $9 million, which impact teachers and possibly eliminate head start programs for about 500 children.
The cuts would take a huge chunk on money from Connecticut's defense budget. Army bases would lose more than $1. 5 million, while the United States would lose $13 million.
Before returning to Washington, DC, U.S. Sen. Richard Blumenthal and Rep. Elizabeth Esty met with media and said they hoped a deal could be reached.
"This would be a huge hit to the economy," Blumenthal said.
This is now the second huge crisis in a matter of months. In December, the fiscal cliff and the debt ceiling was avoided by Congress.
Copyright 2013 WFSB (Meredith Corporation). All rights reserved.