Coroner rules homicide for Vegas Strip victims
Posted:
Updated: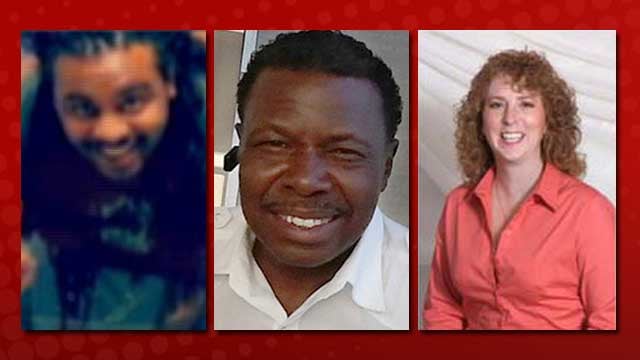 From left to right: Ken Cherry, Jr.; Michael Bolden; and Sandra Sutton-Wasmund.
LAS VEGAS (FOX5) -
The Clark County Coroner's office ruled the manner of each death in last week's Las Vegas Strip shooting and resulting crash as homicide.
The coroner's office made the ruling in the deaths of Ken Cherry, Jr., 27, who died of a gunshot wound to the chest while behind the wheel of a Maserati, and two in a taxi cab – Michael Bolden, 62, and Sandra Sutton-Wasmund, 48.
Bolden, the driver of the cab, and Sutton-Wasmund, a passenger in the taxi, died from multiple blunt force injuries and extensive thermal burns, the coroner also revealed.
According to Las Vegas Metro police, Cherry's Maserati accelerated into the intersection at Las Vegas Boulevard and Flamingo Road, resulting in the crash with Bolden's cab about 4:20 a.m. on Feb. 21. The cab burst into flames from the collision, police said.
Police said the Maserati had been shot at from an occupant in a black Range Rover tailing Cherry. Metro named Ammar Harris, 26, as a suspect in the shooting.
Authorities continued the search for Harris on Monday.
Police urged anyone with information as on Harris' whereabouts to contact Metro's Homicide Section at 702-828-3521 or Crime Stoppers at 702-385-5555.
Stay tuned to FOX5 for the latest on this developing story.
Copyright 2013 KVVU (KVVU Broadcasting Corporation). All rights reserved.