Videckis' 3-pointer Lifts Sun Devil Women's Basketball Over Arizona, 59-58
Posted:
Updated: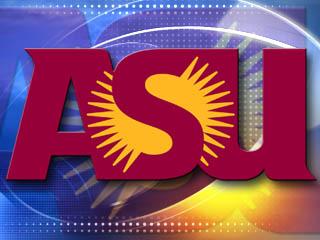 © cbs 5
PHOENIX (CBS5) -
Haley Videckis hit a 3-point shot with 22.8 seconds left to lift Arizona State past in-state rival Arizona 59-58 on Sunday in Pac-12 play.
On the final possession, Arizona's Erica Barnes missed a short shot, Alli Gloyd got the rebound but couldn't get free and had the ball taken away by Arizona State's Janae Fulcher with two seconds remaining.
The Sun Devils had led by as much as 12 in the first half but Arizona rallied to take the lead in the final seven and a-half minutes of the game.
With the game tied at 56, Gloyd missed a layup but was fouled by Joy Burke and made the two free throws with 40.7 seconds remaining to give the Wildcats a 58-56 lead.
On the ensuing possession, the Sun Devils' Adrianne Thomas found Videckis open on the left perimeter for a 21-footer that turned out to be the game-winner.
Videckis hit 3-of-5 from beyond the arc and finished with 13 points for the Sun Devils (13-15, 5-11).
Joy Burke led ASU with 14 points and seven rebounds. Kama Griffitts had 11 points and six rebounds for the UA. Davellyn Whyte led the Wildcats with 18 points, 12 rebounds, seven assists, a blocked shot and a steal.
The Sun Devils beat the Wildcats 81-77 on Tuesday in double overtime in Tucson. Arizona (12-15, 4-12 Pac-12) has lost 10 of its last 11 games.
Copyright 2013 CBS 5 (Meredith Corporation). All rights reserved.