Women are fastest-growing demographic of new gun owners
Posted:
Updated: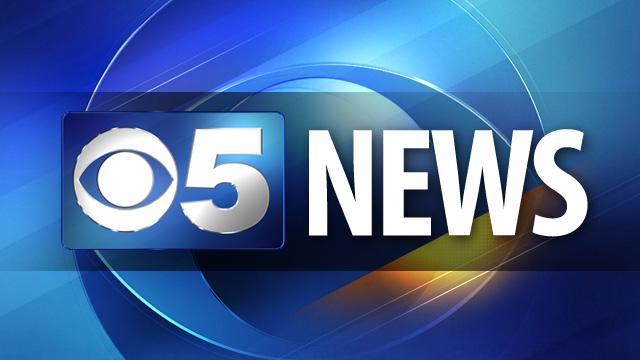 PHOENIX (CBS5) -
As bullets fly at Shooter's World in Phoenix, the trend can be heard loud and clear. More women are arming themselves.
"I think it's wonderful. I think it's time for women to get out of the kitchen," said Glenda Ruff, who brought her 9-year-old daughter Emily to the shooting range for practice.
"As a female, I know it's important for her to be able to protect herself, because I can't always be there and her father can't always be there," explained Ruff, who learned how to fire a weapon when she was in the Army.
For Valerie Hamilton, her relationship with a weapon is new.
"I feel empowered now," said Hamilton.
This past week, her neighbor was brutally beaten in a home-invasion robbery and hopped her fence to get help.
"It kind of woke me up. I realize that you may need protection from time to time, but you don't really think about it until its literally at your back door,"Hamilton said.
So the model and actress went out and bought some peace of mind.
"I feel really safe and secure now that I have my hooter shooter gun," Hamilton said.
She nicknamed it her hooter shooter for where she carries it in her bra, along with her phone and her wallet. Back problems keep her from carrying a handbag.
"I just get used to keeping everything up here. I feel like I have a built-in vault or built-in purse, so I just keep everything there, so it just makes it easy for me to just reach in and pull it out," Hamilton said.
Hamilton and Ruff are among the fast-growing demographic of gun owners: women.
"We have definitely seen a dramatic increase in the last few months," said Jesse Hanson of Shooter's World of overall gun sales. He said women are a big part of that.
A 2011 Gallup poll found that 23 percent of women owned guns. That's up 10 percent since 2005.
Hanson says not only is gun ownership among women on the rise, gun training has spiked as well by about 50 percent.
"Women know that they are carrying a tool that can take someone's life. They know they need to be safe and proficient with that tool," Hanson said.
He said most women are interested in revolvers, and next to reliability, how it fits in the palm of their hand is a big purchasing factor. He recommends semiautomatic guns because he says they are more reliable, have better round capacity and are easier to control.
At Shooter's World, Fridays are Ladies Day. They get free use of the firing range for an hour, along with some valuable instruction on gun safety and the fundamentals of shooting.
"Men, move over. Women can protect themselves now," Hamilton laughed.
Copyright 2013 CBS 5 (KPHO Broadcasting Corporation). All rights reserved.