Elderly Longview woman sets trap for pill thief
Posted:
Updated: Feb 21, 2013 10:37 PM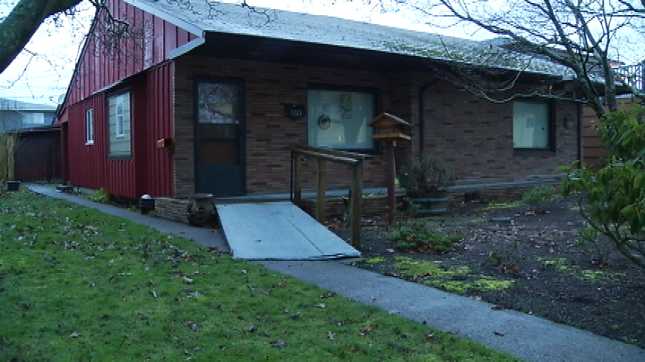 LONGVIEW, WA (KPTV) -
When Thelma Estey noticed some of her prescription pain medication missing, she had a hunch someone was stealing it.
The 84-year-old lives alone and had no idea who it could be. Estey told her son about her suspicion, who came up with a plan to catch whoever was taking the painkillers.
"I'm just relieved that we finally solved this puzzle," said Dan Estey.
Last Friday he told his mom to place a bottle with one pill in it on the kitchen counter and leave the house with the front door unlocked while he waited across the street for any sign of the thief.
"I was very surprised when I saw a lady pop around the corner from behind her house and walk right into her front door," said Dan Estey.
He flagged down a nearby police officer, who confronted the woman behind the house. Police arrested Jennifer Oliver, who turned out to be the next door neighbor.
"I was fully expecting to confront a couple of drug abusers," said Dan Estey, who was shocked that Oliver was the suspect.
According to court documents, Oliver admitted to entering the house and touching the pill bottle, but denied taking the missing pill inside. Oliver is charged with theft and burglary.
"All along it appears that she's been getting into her home on a daily basis probably and stealing an unnoticeable amount of pills,"said Dan Estey.
Dan Estey doesn't know how long his mom's pills were being stolen but she first noticed some missing last summer.
Dan Estey said his mom will be hiding her pills from now on.
"Now we're making sure they're out of sight so there's not an invitation for someone who might have a proclivity of doing that," he said.
Copyright 2013 KPTV-KPDX Broadcasting Corporation. All rights reserved.