Phoenix considers adding LGBT community to anti-discrimination policy
Posted:
Updated: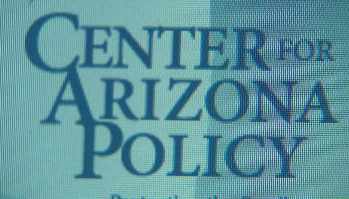 CBS 5
PHOENIX (CBS5) -
Sexual orientation, gender identity and disability are categories Phoenix Mayor Greg Stanton believes should be added in the city's anti-discrimination policy – affecting employment, public accommodations and housing.
In fact, Phoenix is one of the few major cities in America that doesn't offer protections to the lesbian, gay, bisexual and transgender community.
"Doing the simple step of adding LGBT to our non-discrimination ordinance is a step in the right direction," said Stanton.
It's a step that has already been taken by more than 165 cities across the nation, according to the Human Rights Campaign.
Here in Arizona, sexual orientation and gender identity are included in Tucson and Flagstaff's anti-discrimination policies.
"Having an ordinance which is fully inclusive, supports all the people of this city, puts us in the best economic position," Stanton pointed out.
But according to the conservative Christian group Center for Arizona Policy, it puts Phoenix in an uncomfortable and even potentially dangerous position.
When you click on CAP's website, you'll see the city's Human Relations Ordinance referred to as "The Bathroom Bill" – with the proposed changes "opening doors for grown men to share bathrooms with little girls."
"It's that instance where, if a man decides he's a woman, he can follow your young girl, your wife - into the woman's restroom," said Aaron Baer, CAP's communications director.
He said the broadly-written ordinance change would also result in frivolous lawsuits – as echoed in an email from Councilman Sal DiCiccio, who wrote the ordinance "will subject every single business in Phoenix with criminal penalties and open the door to civil litigation."
"Anyone, regardless of their views on sexual orientation or gender identity, if someone comes into their business and says 'oh you're making me feel unwelcome, I'm going to bring a lawsuit against you' - then what does that business owner have to go through?" said Baer.
But Stanton says that's not true.
While those included in the ordinance will be expanded, enforcement won't change.
Violators would still face a class 1 misdemeanor.
On the issue of housing, Baer contends religious freedom would be violated if landlords were forced to rent to gay couples.
"Why should somebody be forced to set aside their sincerely held religious beliefs - our first freedom?" he wondered.
But that is a weak argument, according to Brad Wishon, board chairman of Phoenix's One Voice Community Center.
"There are Aryan nation Christian churches that think they should have the right to regulate who's race is allowed on their property," he said. "I'm sorry, they're wrong. And, they're (CAP) wrong on that (LGBT) one, too."
According to the proposed ordinance, churches and religious organizations would be exempt from any change.
Stanton tells CBS5 the fears about bathroom dangers are unfounded.
He points out transgender people are currently using public restrooms in Phoenix.
Any inappropriate behavior would be prosecuted – as it is now.
The City of Phoenix will hold a public hearing on proposed changes to its Human Relations Ordinance next Tuesday, February 26 at 2:30 p.m. – in City Council Chambers.
The council will vote on the matter once that meeting wraps.
Copyright 2013 CBS 5 (KPHO Broadcasting Corporation). All rights reserved.