AZ lawmaker: Bill could put consumers at risk
Posted:
Updated: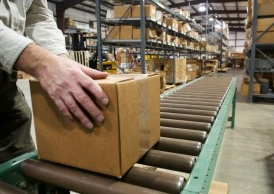 PHOENIX (CBS5) -
Consumer rights groups are raising a red flag tonight about a controversial bill making its way through the Arizona State Legislature.
HB2485 would limit what Arizona companies have to disclose about defective products.
The proposal would create a "special privilege" for health and safety reports, that companies do on their own - which means that reports on defective products could be kept confidential.
Chad Heinrich, vice president of public affairs for the Greater Phoenix Chamber of Commerce, told CBS 5 News that HB2485 would provide stability for companies and make Arizona a more attractive place to do business.
He also said that it will encourage companies to pay closer attention to what they make.
"When they're investing time in health and safety audits within the company, that they will have a predictable environment to fix problems when they arise," said Heinrich.
State representative Ruben Gallego(D-Phoenix) disagrees.
He said that letting businesses police themselves when it comes to product safety is an open invitation for companies to cut corners and put consumers at risk.
"The most important thing for companies is to maximize profits, and if they can find a way to do it, they'll do it," said Gallego. "Businesses move to states when they have a good, educated work force and a good transparent tax climate. This does not really do anything of that nature."
HB2485 is sponsored by State Rep. Heather Carter(R-Cave Creek).
Copyright 2013 CBS 5 (KPHO Broadcasting Corporation). All rights reserved