Report: Future water shortages loom for western US
Posted:
Updated: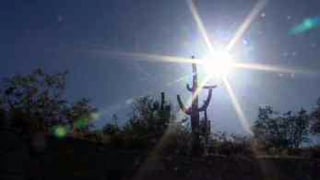 © CBS 5
PHOENIX (CBS5/AP) -
A new U.S. Forest Service report predicts that most of the Southwest will be one of the most vulnerable areas in the nation to water shortages during the next 60 years.
Other areas include parts of California and the southern and central Great Plains.
The report comes from scientists with the U.S. Forest Service Rocky Mountain Research Station, Colorado State University and Princeton University.
They said they used global climate models along with socio-economic scenarios to determine future water supply and demand, and the likelihood of future water shortages.
The research team attempted to show where and to what extent water shortages would occur if populations grew and climates changed, but water allocation rules, infrastructure, laws and use trends remained as they are currently.
The report affirmed that of 98 river basin assessments across the U.S., the arid and semi-arid regions of the nation, are the most vulnerable areas to future water shortages.
In a separate report, climate experts say the drought affecting more than half of the nation will persist in the Great Plains and West through the spring and spread over more of California, Texas and Florida.
Experts from the National Oceanic and Atmospheric Administration's Climate Prediction Center and the National Drought Mitigation Center at the University of Nebraska-Lincoln released their latest predictions Thursday.
Currently, 56 percent of the continental U.S. is covered by a drought in one of the three worst stages. That's an improvement from last summer, when the drought covered two-thirds of the nation.
But the February through May drought forecast predicts conditions will worsen this spring.
And NOAA climatologist Dan Collins says below-average precipitation is expected this spring in most Western states and the southeastern United States.
Copyright 2013 CBS 5 (KPHO Broadcasting Corporation). All rights reserved. The Associated Press contributed to this report.