Prescott PD: Search warrant lands man in jail on sex charges
Posted:
Updated: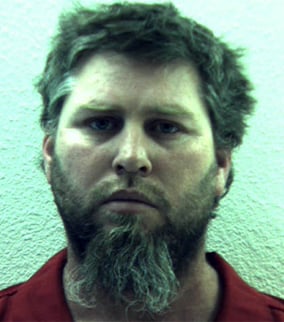 (Source: Prescott Police Department) Jeremy Barnette
PRESCOTT, AZ (CBS5) -
A Baghdad, AZ, man accused of sexual exploitation of a minor was arrested for the second time in a month after police found pornographic images of young children at his home.
The case began on Jan. 15, when the mother of a 9-year-old girl told police that her friend, Jeremy Barnette, 40, entered her daughter's bedroom, took off her clothing and began taking pictures of her on his cell phone while she was trying to sleep, according to Prescott police spokesman Lt. Ken Morley.
The girl began yelling and Barnette fled the residence. A Yavapai County sheriff's deputy found Barnette driving on State Route 89 near mile post 307 a short time later. The deputy stopped Barnette and held him for Prescott police.
Police interviewed Barnette, who denied doing anything to the victim. Barnette also said he lost his cell phone earlier in the day. Barnette was then released.
Prescott police Detective Joe Poulin continued to work the case and discovered that a similar incident involving Barnette occurred in Yavapai County in 2004, Morely said. The case lacked enough evidence to charge him at that time.
On Feb. 11, Prescott police investigators and deputies from Yavapai County Sheriff's Office served a search warrant on Barnette's Bagdad home.
Authorities found Barnette possessed pornographic images of young children, Morley said. There were other pictures located that were linked to the 2004 case.
Barnette was arrested and booked into Yavapai County Jail on seven counts of sexual exploitation of a child.
Copyright 2013 CBS 5 (KPHO Broadcasting Corporation). All rights reserved.