Van used to deliver to HIV/AIDS patients in New Haven stolen
Posted:
Updated: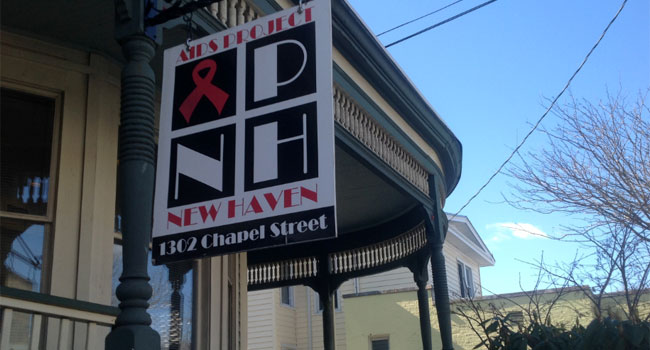 NEW HAVEN, CT (WFSB) -
A van used to transport food to hundreds of HIV/AIDS patients in New Haven was recently stolen and vandalized, which left the nonprofit agency scrambling to find something in the meantime.
The AIDS Project New Haven's Caring Cuisine van, which was used to deliver food to 175 families a week, was stripped of its auto parts and stolen from the facility's back lot less than a month ago.

"It really shocked and devastated as to why anyone would steal a van right behind our agency," said Nick Boshnack of the AIDS Project New Haven's Caring Cuisine.
Though the AIDS Project New Haven's Caring Cuisine has received some money from its insurance company, it is not enough to cover a new motor vehicle.
"These are folks who are not ambulatory, so they have difficulty getting around and can't cook for themselves," Boshnack said. "So they are really dependent on us."
Boshnack and his co-workers are trying to purchase a cargo van, however, they are $15,000 short.
In the meantime, some families who are capable are picking up food, and staff members are also using their own cars to make what deliveries they can.
"We have no choice," Boshnack said. "People have to eat and they are dependent upon us. And if we do not get the food to them they aren't going to eat, so we cannot wait."
The agency has another van but that one is used for medical appointments. It has also been used in the meantime to deliver food.
For more information or to donate, click the following link.
Copyright 2013 WFSB (Meredith Corporation). All rights reserved.