Ticketed plows spark outrage from Southington residents
Posted:
Updated: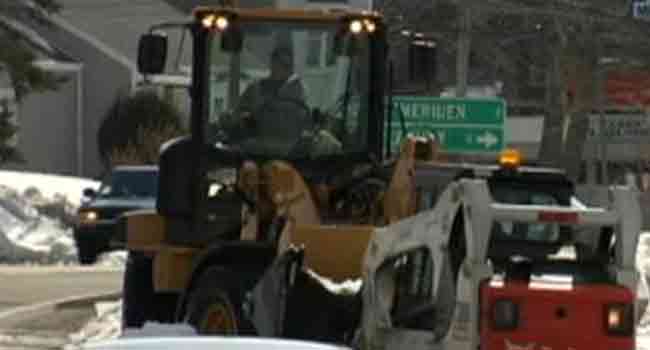 SOUTHINGTON, CT (WFSB) -
Officials in Southington were upset after two plow drivers trying to clear the roads five days after Blizzard Charlotte were ticketed by state police.
Snow removal in Southington continued Wednesday, days after Blizzard Charlotte dropped 30 inches on the town.
Troopers ticketed two drivers out plowing.
"They were not insured or registered properly hence the trooper took enforcement," said state police Lt. Paul Vance. "They didn't tow it, but escorted it back to the lot."
State police cited the drivers for a separate violation while digging out local businesses.
"Trooper doing the law, enforcing the law as it's written," Vance said.
Southington Town Manager Garry Brumback sent a letter to Gov. Dannel P. Malloy after he learned about the incident.
"I recognize this may have been his right, however it was the most rude and unprofessional action I can imagine during an emergency," the letter stated.
Residents of Southington have split opinions on the violations.
"In an emergency like that, the town needed everything they could to clear the streets," said Ray Fraizer of Southington. "We were tied up for three days - nobody at our place. Any help we could get was appreciated. They have to turn their cheeks once in a while."
"If not registered - shouldn't be driving and you should be removed from the storm for the time being," said Joanne Comparone of Southington. "It's the law, way it should be."
Brumback told Eyewitness News that one of the trucks was not registered, but was insured.
Considering it was an emergency, Brumback said he wanted to add more vehicles to the fleet and stated if there was an accident it was the private company's problem.
Eyewitness News contacted the governor's office too, who referred the station back to state police.
Copyright 2013 WFSB (Meredith Corporation). All rights reserved.