UPDATE
Hiker missing in Superstitions is no stranger to PCSO
Posted:
Updated: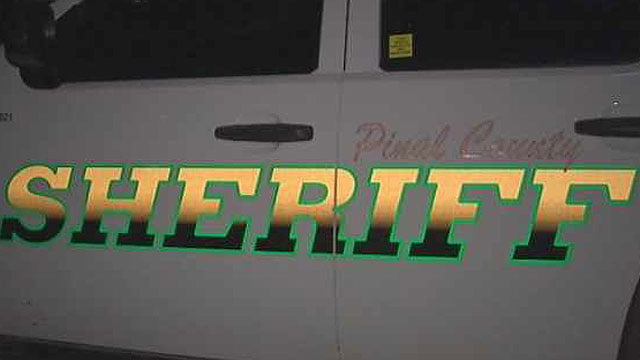 PHOENIX (CBS5) -
A 51-year-old hiker missing in the Superstition Mountains east of Phoenix is familiar to Pinal County Sheriff's deputies combing a wilderness area for her Wednesday morning.
Robin Byrd, 51, was reported overdue by a friend when she failed to show at the Peralta Trailhead in the Superstition Wilderness Area by 6 p.m., according to Tim Gaffney with the Pinal County Sheriff's Office.
Byrd also went missing in the mountains in December and was located by a PCSO air unit. Gaffney said she also gave a set of bad directions to three hikers who got lost Tuesday evening, but were found by PCSO searchers shortly after midnight Wednesday.
Byrd told rescuers in December that she was searching for the Lost Dutchman's Gold Mine when she became lost.
The search for Byrd was the third search-and-rescue operation by Pinal County for a missing hiker since about 9 p.m. Tuesday night, Gaffney said.
A 39-year-old woman riding ATVs with her husband was reported missing after drinking, getting into an argument with her husband and walking away about 8:45 p.m. The sheriff's office didn't receive the call she was missing until nearly three hours later, Gaffney said. She was found and taken home.
At 10:30 p.m., the sheriff's office was called to report the three men missing after taking a day hike and not returning to the trailhead by 4 p.m.
They told rescuers they had met Byrd about 4 p.m. several miles into the trail and that she had given them the wrong directions to the parking lot.
No injuries were reported.
Copyright 2013 CBS 5 (KPHO Broadcasting Corporation). All rights reserved.