Arizona St. women beat rival Arizona 81-77 in 2OT
Posted:
Updated: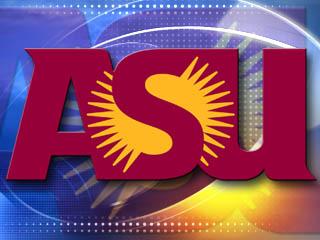 TUCSON, AZ (AP) -
Promise Amukamara scored 21, Joy Burke had 18 points and 10 rebounds and Arizona State ended its seven-game losing streak by defeating rival Arizona 81-77 in a double-overtime thriller Tuesday night.
Haley Videckis scored 18 points off the bench and Micaela Pickens had 11 points, nine rebounds and five assists for Arizona State (12-15, 4-11 Pac-12), which shot 46.6 percent from the field and had 24 assists as a team.
Pickens broke a 77-all tie with a jumper and 59 seconds left in the second overtime and Janae Fulcher hit a layup with 23 seconds left to make it 81-77 and seal the deal.
Davellyn Whyte had a triple-double for Arizona (12-14, 4-11), scoring 31 points, grabbing 16 rebounds and dishing out 10 assists. Erica Barnes and Alli Gloyd each scored 12 points for Arizona, which has lost nine of its last 10 games.
Copyright 2013 Associated Press. All rights reserved.