Missouri Gas Energy: Contractor struck gas line, sparks explosion
Posted:
Updated: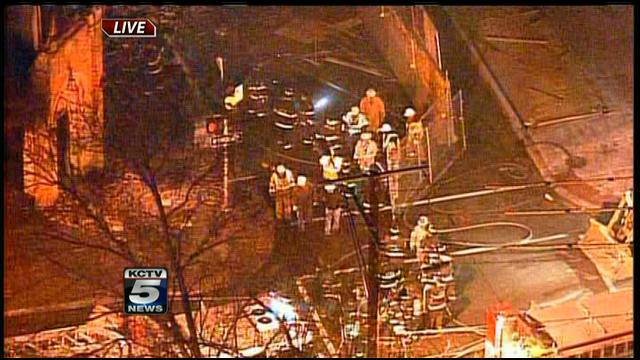 KANSAS CITY, MO (KCTV) -
Missouri Gas issued the following statements about the explosion outside JJ's Restaurant on Feb. 19.
Statement issued Feb. 20:
We remain focused on supporting the ongoing investigation into the cause of last night's incident and on ensuring the continued security of the site.
Our heartfelt thoughts and prayers are with all those impacted and their loved ones, and we want to thank the emergency responders for their efforts last night and their continued work today to help so many. Kansas City's fire and police departments are among the very finest in the country, as was evidenced by their ability to quickly contain the fire and secure the area.
We will continue to provide updates as information becomes available.
Statement issued Feb. 19:

Early this evening, a natural gas explosion occurred near the Country Club Plaza in Kansas City, Missouri. Early indications are that a contractor doing underground work struck a natural gas line, but the investigation continues.
Emergency responders along with Missouri Gas Energy personnel are on site. The area has been secured and the flow of gas has been stopped. We do know that there have been injuries; however, at this time we do not have any details to provide.
We will continue to work with emergency responders and the appropriate authorities to continue to assess the situation and ensure that the area is safe. We will provide updates as more information becomes available.
Copyright 2013 KCTV (MeredithCorp.) All rights reserved.