Social media site tutors drug users on getting high
Posted:
Updated: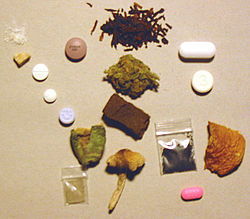 PHOENIX (CBS5) -
There is a new social media website just for drug users. It's called TripSit.
The internet is inundated with videos and blogs with instructions on how to get high. However, TripSit has taken those taboo tutorials to the next level.
Members give each other advice on what drugs to mix and how much to take. According to the site, its goal is to reduce uninformed consumption of drugs. Volunteers are also available to chat with users 24/7. Those individuals even help members get through bad trips.
"If you need somebody to be with you to watch you, maybe you shouldn't be doing it to begin with," said certified addiction counselor D.J. Diebold.
Diebold said websites like this aren't safe and only encourage drug use.
"There are too many variables that can lead to death, heart attack and stroke. It's like being in the casino and rolling the dice. You're going to crap out sooner or later," said Diebold.
There is one topic that's off limits on TripSit's website. The community prohibits any talk related to drug dealing.
Copyright 2013 CBS 5 (KPHO Broadcasting Corporation). All rights reserved.