UPDATE
AZ man who says 'dream police' told him to kill mom pleads guilty
Posted:
Updated: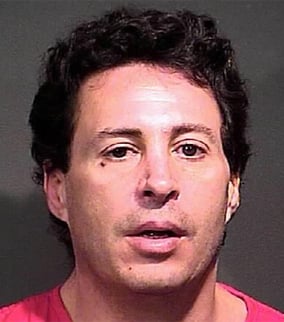 Roger Drake (Source: Mohave County Sheriff's Office)
KINGMAN, AZ (CBS5/AP) -
A 47-year-old northwestern Arizona man who told police he killed his mother after being ordered by the "dream police" has pleaded guilty to second-degree murder.
Roger Drake of Yucca entered the plea Tuesday in Mohave County Superior Court after refusing to plead guilty except insane, according to the Kingman Daily Miners.
Doctors who examined Drake following the 2013 beating and stabbing of 66-year-old Carol Drake found he was insane at the time, but he since has been restored to competency.
A guilty-but-insane plea would have put Drake in the care of a state psychiatry board and the state mental hospital, but defense attorney Ron Gileo said Drake wanted to go to prison, not the mental hospital.
Drake will get a 21-year prison sentence under a plea agreement where a first-degree murder charge is being dropped.
At the time of the killing, neighbors had been checking on Roger Drake and noted he was out of his medications and running low on food, deputies said.
The younger Drake had initially told deputies that his mother, who had been reported missing, had gone to California to visit friends. Deputies contacted Carol Drake's family and learned that Carol Drake had not been to California.
The body was discovered during a search warrant after Roger Drake admitted himself at the Mohave Mental Health Facility.
Roger Drake told investigators that he punched Carol Drake and stabbed her numerous times with a kitchen knife.
Copyright 2013 Associated Press. All rights reserved. CBS 5 (Meredith Corporation) contributed to this report.