ASU Football's 2013 Season Opener Moved To Thursday, September 5
Posted:
Updated: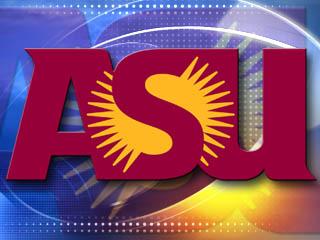 © cbs 5
The Arizona State University football team will open play in 2013 at home versus Sacramento State on Thursday, September 5 at Sun Devil Stadium. The game was moved to Thursday from the original date of Saturday, September 7.
The move was made to allow the Sun Devil football team to begin pre-season practices earlier and to have an option for added days to be spent at Camp Tontozona.
Additionally, the football team will benefit from the extra days to prepare for the Wisconsin game the following week on Saturday, September 14.
"While this move could be less convenient played on a Thursday night, the long-range advantage for the football team of being able to report earlier and have extra days to prepare for the Wisconsin game could provide a competitive advantage," says Steve Patterson, ASU's Vice President for University Athletics. "In addition, the game will be the only Pac-12 game played on September 5 so it provides us with exclusive national television coverage on that evening."
The ASU/Sacramento State game time will be determined later this year by the Pac-12 Network.