CBS 5 Advocate
Company sues AZ woman over negative online review
Posted:
Updated: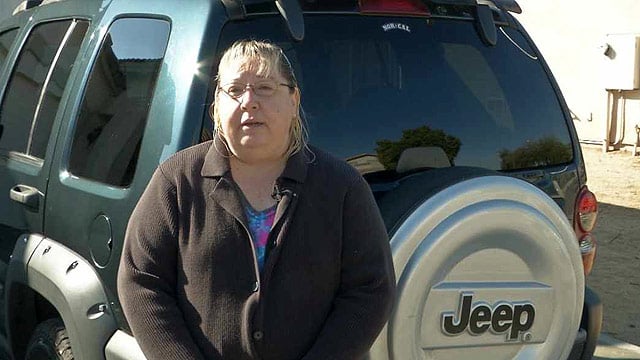 Kendra McConnell says she was being sued over a negative review she posted online. Her case brings to light the issue of consumer rights to free speech online. (Source: CBS 5 News)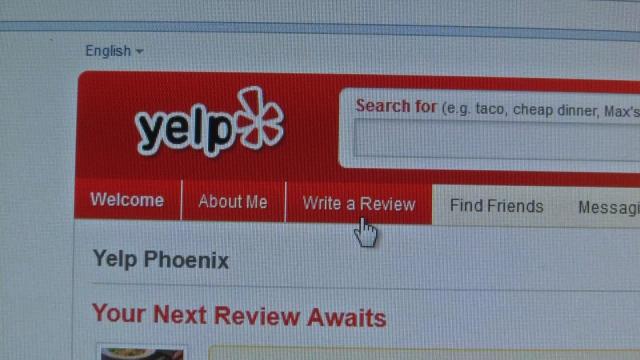 McConnell posted her review on Yelp. (Source: CBS 5 News)
GLENDALE, AZ (CBS5) -
A Glendale woman says she is being sued over a negative review she posted online. Her case brings to light the issue of consumer rights to free speech online.
Every American has the right to express their opinion online about personal experiences they have had with a business, according to a Valley attorney. As long as those opinions are truthful, it doesn't matter if your comments have a negative impact on the business.
If a business doesn't think you're being truthful, they could sue you, but the burden of proof is on them - not you.
After Kendra McConnell's Jeep was involved in an accident, she took it to Premier Coach Works in El Mirage for repair. McConnell said Premier delayed the start of work, did a poor job, and refused to take or return many of her phone calls.
"I decided, and I've never done this before, to put a review on the internet so I can let other consumers know about the quality of work that they do," McConnell said.
A short while after McConnell posted her opinions on Yelp, she received a letter from Premier Coach's legal counsel, which stated that her review was not truthful and needed to be deleted.
"I told the truth, they were my opinion, and I was voicing my opinion regarding the experience that I had personally encountered," McConnell said.
McConnell left her review on the Yelp site and also posted the demand letter with a rebuttal. She said that 10 days later, Premier Coach formally sued her. The suit alleges that McConnell made false statements that damaged Premier's integrity. She said they were her opinions based on her experience.
"It's your First Amendment right to be able to relay your own experience," Attorney Paul Mengedoth said.
He said consumers won't be found liable in defamation cases if they stick to their honest opinion. And it doesn't matter if online comments hurt a company's business, either, as long as those comments are true.
"You're allowed to provide information about your own personal experiences involving businesses even when they're adverse to the business, as long as they're truthful," Mengedoth said.
He also said that the company has the burden of proof in court to show that any statements made by a customer were both false and caused damage.
"I was very upset that I would have to take time off, research, and find a lawyer to represent me because I was acting out my freedom of speech," McConnell said.
I talked to the owner of Premier Coach Works. He mentioned one statement in particular: He said McConnell falsely stated that Premier Coach Works requires full payment up front for any needed work, when the company does not require that. McConnell said she made that comment because an employee told her they would not order any parts until she gave them the check she had received from her insurance company.
Bottom line: If you stick to your truthful opinion and avoid factual statements you can't prove, you may share negative thoughts online about any business and are likely to be found "Not Liable" in the event of a defamation lawsuit.
On Tuesday, we received notice from Kendra McConnell and the lawyer for Premier Coach Works that a resolution had been reached. McConnell has agreed to remove her online post and Premier Coach Works has agreed to drop its lawsuit.
Copyright 2013 CBS 5 (KPHO Broadcasting Corporation). All rights reserved.
CBS 5 Advocate

Company sues AZ woman over negative online review

More>>