Rash of burglaries plague Scottsdale neighborhoods
Posted:
Updated: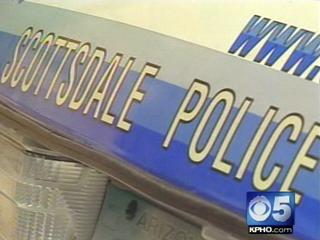 © CBS 5
SCOTTSDALE, AZ (CBS5) -
Police are alerting residents in some Scottsdale neighborhoods about a rash of break-ins that have been happening when no one is at home.
The suspect is likely watching targeted homes to make sure the resident has left, officers said.
Ten residential burglaries have occurred from December 2012 through the beginning of February 2013 in an area between Shea Boulevard and Mountain View Road from 108th Street to 128th Street.
Entry was made from the rear yard by either smashing a rear window or, on two occasions, opening an unlocked door, police said.
The suspect has been targeting items mainly from the master bedroom.
Scottsdale police are passing along these safety tips:
Don't leave valuable jewelry out in plain view.
Put valuables in a safe.
Ensure that an existing home alarm is armed.
Install motion lights in the front and rear yards.
Lock gates to the rear yard.
Put lights on timers to give the illusion that someone is home.
Join a neighborhood watch and work proactively with neighbors to report suspicious activity.
Copyright 2013 CBS 5 (KPHO Broadcasting Corporation). All rights reserved.