Law student arraigned in Vegas exotic bird killing
Posted:
Updated: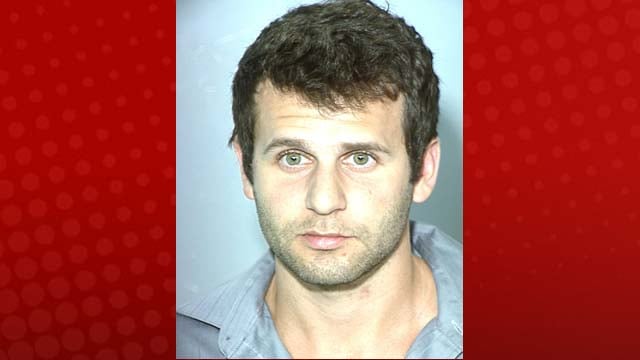 Justin Teixeira (LVMPD)
LAS VEGAS (FOX5) -
A California law student accused of harassing and killing an exotic bird at a Las Vegas Strip property was arraigned Monday.
Justin Teixeira, 24, faces a felony charge of killing another person's animal and torture and harassment of an animal, according to Clark County Courts.
According to Las Vegas Metro police, Teixeira and classmate Eric Cuellar, 24, were visiting the Flamingo Hotel and Casino on Oct. 12, 2012.
Police alleged the two killed a helmeted Guinea fowl at the Flamingo Wildlife Habitat. Surveillance video captured the two chasing the bird into trees. A witness told police the men then emerged from the trees, carrying the body and severed head of the bird.
"I (expletive) killed wildlife," said Teixeira to Cuellar, as he reportedly threw the body of the dead bird to him, a witness told police.
On Jan. 11, Cuellar pleaded guilty to a charge of torture, injuring, abandoning or starving an animal.
If convicted, Teixeira could be sentenced to prison, county jail time, probation or other punishments.
The two attend law school at University of California-Berkeley.
Stay tuned to FOX5 for the latest on this developing story.
Copyright 2013 KVVU (KVVU Broadcasting Corporation). All rights reserved.