Longtime WFSB reporter Brian Garnett has died
Posted:
Updated: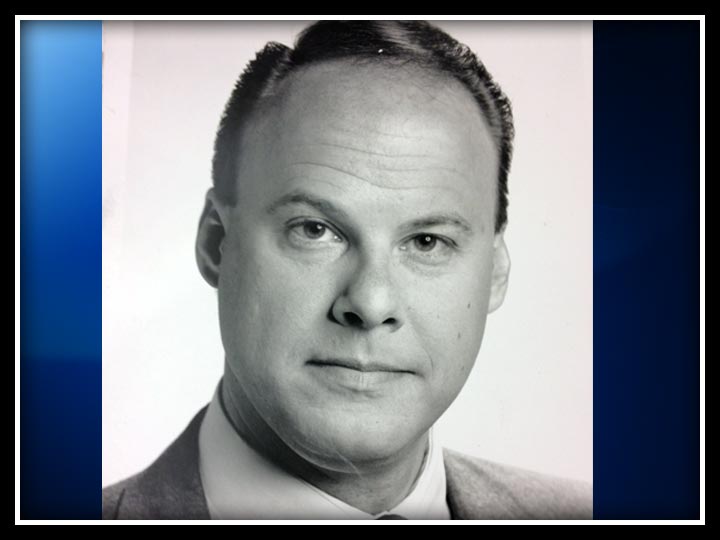 Brian Garnett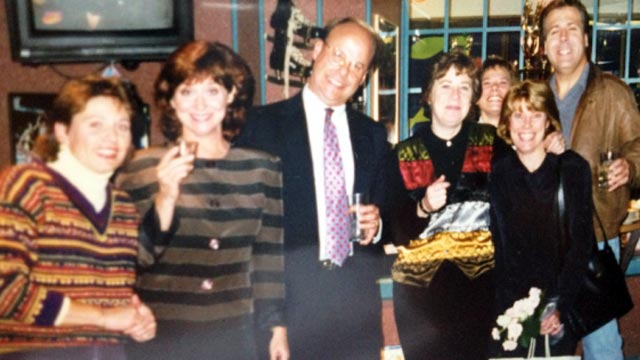 Brian Garnett, center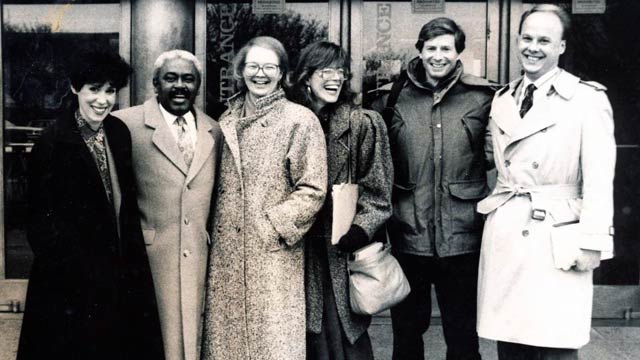 Brian Garnett, far right
ROCKY HILL, CT (WFSB) -
The Channel 3 Eyewitness News family is sad to report the death of a member of the WFSB family.
Former Eyewitness News reporter Brian Garnett died Sunday after a long battle with cancer. He was 57 years old.
Garnett began his career at WFSB in 1980 and stayed with the station for 21 years. While he was with WFSB, Garnett broke numerous stories around the state and was especially known for his crime reporting.
Some of the biggest stories he covered included Julia Ashe, Diane Gallenbeck, Steven Woods and the gang problems in Hartford during the 1990s.
"Every now and then he had to do a human interest story just to feel better about the world. And nobody did a human interest story like him," said former WFSB Anchor Gerry Brooks. "And I'll remember him for that as much as I'll remember him for covering the mean streets."
Garnett, who often wore a bulletproof vest, was so trusted by police that he not only had a department-issued radio, but also had his own handle, so officers could call him as they raced to a scene.
"He was someone we trusted completely," said former Hartford Police Sgt. Chris Lyons.
Garnett was most recently the Director of External Affairs for the State Department of Correction.
The Department of Correction released a statement on Garnett's passing and said, " (Garnett's) dedication to the department was inspiring as he continued to come to work up until two weeks before his passing. When he started with the department back in 2001, his role was that of the Public Information Officer for the agency. During his tenure, he was instrumental in the creation of the External Affairs Division, which includes not only the Public Information Office, but also the Legislative Liaison, Policy and Standards, Freedom of Information, Victim Services and Audio-Visual Production Units. Brian was a firm believer in the need for transparency in government, and strived tirelessly to promote the many positive aspects of our agency."
From afar, Garnett seemed gruff and intimidating, but once someone got to know him personally, it was quickly learned he was one of the most loyal men you would ever know.

On Monday morning, Gov. Dannel Malloy and Lt. Gov. Nancy Wyman released a statement on Garnett's passing.
"Our thoughts and prayers are with Brian's family and friends during this sad time," Malloy said. "He served the State of Connecticut for nearly 12 years - his work in the Department's communications and legislative units will be missed by his colleagues, and his absence will be felt across the entire agency."
Sen. Richard Blumenthal also released a statement on Garnett's passing and said, "Brian was a great public servant, colleague, reporter and friend. He will be deeply missed for his intellect, intelligence and good humor. My heart goes out to his family."
No one could accuse Garnett of being overly-friendly, or kissing up to anyone for a scoop. Garnett was temperamental and tough.
"He could be tough on the people he interviewed, he could be tough on his colleagues, he could be tough on his cameramen," said friend Duby McDowell. "His standards were so high and that's what made him really good as a reporter. And that's what made him a great friend, because he demanded a lot from you as a person."
Copyright 2013 WFSB (Meredith Corporation). All rights reserved.