2 deaths blamed on carbon monoxide poisoning
Posted:
Updated: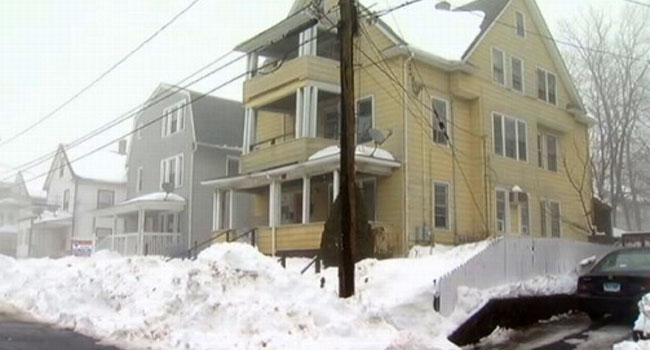 MERIDEN, CT (WFSB) -
Meriden police have released the names of the two people found dead inside their vehicle Sunday morning.
The bodies of Carlos Rodriguez, 20, and Zhane Brown, 18, were found Sunday morning. Police said there was a path shoveled to the car to allow entry into the sides of the vehicle, but the rest of it, including the roof, trunk, front and back, was still covered in snow with the windows rolled up.
Autopsies are still being conducted, but officials said they believe the pair died of carbon monoxide poisoning and no foul play is suspected.
Firefighters and other first responders said it is important for residents to clear your cars of all the snow, especially those clogged exhaust pipes, before starting your car.
"If cleaning your car off, make sure that your exhaust pipes are clear where the outlets are. Make sure they're cleared enough so the fumes can disperse in the air," said Meriden Fire Chief James Trainor. "If you're warming the car up, open up the windows, so you get better circulation."
Police said the couple was found dead in their car in the driveway of the residence by family members before 911 was called.
It was clear that the couple had been dead for a period of time and road conditions wouldn't have made a difference.

The incident remains under investigation.
Copyright 2013 WFSB (Meredith Corporation). All rights reserved.