Hartford residents frustrated with city's snow removal progress
Posted:
Updated: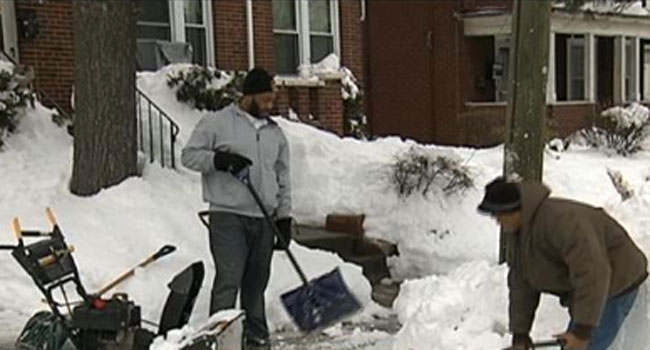 HARTFORD, CT (WFSB) -
As cities and towns across Connecticut continue cleanup efforts following Blizzard Charlotte on Friday, many people are still stranded because of unplowed roads.
"They finally came around 12 o'clock this morning, plowed the street," said Mark Wright of Hartford. "We all got blocked in again. Now we had to come back and do it over. Here we are."
Many people in Hartford are getting frustrated as dozens of streets remain untouched following the historic storm.
"We're literally trapped," said Annie Henry of Hartford. "We can't drive out. We can't drive in."
Unfortunately for Walter Chalastra, all the snow that used to be on Alden Street, ended up getting pushed right up to his house, essentially blocking him in.
"I just don't have the words to describe it. I know they have to move the snow somewhere, but don't block me in," he said. "They're up to my fence. There is no words to explain."
A parking ban remains in effect in Hartford while crews are working vigorously to remove feet of snow from city streets.
Part of Bedford Street is supposed to be closed to cars so traffic can't cut through from Mather Street to Albany Avenue. There are even a couple of signs. Henry said with the parking ban, many residents put their cars in between the buildings. Now they're stuck.
"People have to go to work. We can't get out," she said. "Look at the cars, you can't get out."
Hartford Mayor Pedro Segarra said in order to ease snow removal efforts in the city, all Hartford Public Schools were closed Monday.
Segarra has been urging residents to remain off city streets so emergency crews can continue to work on snow removal efforts. In addition, more resources have been requested by Segarra to help with the effort.
Copyright 2013 WFSB (Meredith Corporation). All rights reserved.