Tax time is prime time for computer hackers
Posted:
Updated: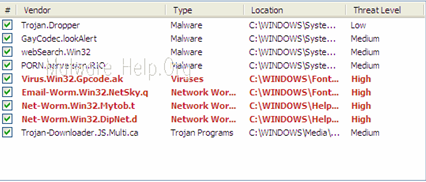 PHOENIX (CBS5) -
It's that time of year again. Time to start preparing your taxes.
It's also prime time for hackers looking to steal your identity.
Andre Mariette is like many Valley residents who do their tax return at home.
"I like doing them myself," said Mariette. "This way we're tracking everything and I can make sure it's done right."
Now, there's a warning out to anyone who enters personal information into their computer.
Seth Fink, a certified public account, told CBS5 that tax time is an ideal time for hackers looking for new and creative ways to obtain personal information.
"This is the time of year everyone is prepping to do their tax returns," said Fink. "Putting that kind of information in, you become a prime target for folks wanting to get that information and steal your identity."
According to Ken Colburn with Data Doctors, most hackers infiltrate your computer system through bogus e-mails, text messages, social media sites, even a bogus Groupon ad - anything that gets you to click on a link that launches some type of malware that can often go undetected, silently recording all of your keystrokes.
"Too many people think that if they have security software that's up to date, that they are invincible," said Colburn. "You think you can click on anything and the security software will stop that. Nothing can be further from the truth."
Colburn said that computer users need to do a routine inspection of their computer by restarting the computer, bringing up the task manager and looking to see how many processes are running.
If more than 60 are running, you may have a problem and need to get your computer checked out, Colburn said.
"It definitely does make you want to take some extra precautions so our information is not out there and someone doesn't steal our identity," said Mariette.
Colburn said that the other keys to protecting your computer and personal information is to never open an e-mail from someone you don't know and don't click on a link from a site you are not familiar with.
You will dramatically reduce your risk of becoming an identity theft victim, Colburn said.
Copyright 2013 CBS 5 (KPHO Broadcasting Corporation). All rights reserved.