Lessons from Columbine
First responders struggle in aftermath of shooting
Posted:
Updated: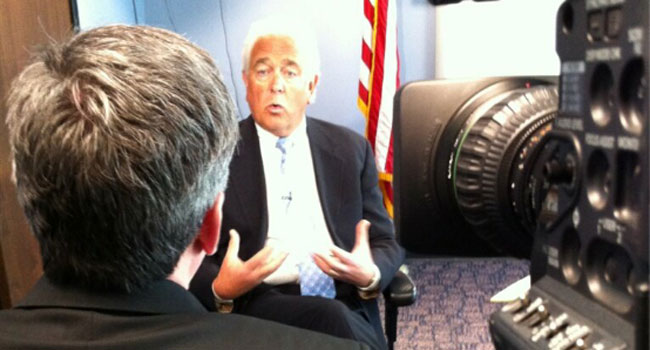 LITTLETON, CO (WFSB) -
Newtown police officers were the very first responders on scene at Sandy Hook Elementary School during the shooting in December. Their job was to go in an and confront the gunman but had no idea that what they ended up finding inside would be with them for a lifetime.
Like Newtown, the response by law enforcement at Columbine High School in Littleton, CO, was massive. In fact, they had to use the park next to Columbine as a staging area. Then the first officers on scene had to go inside - changing their lives forever.
Steve Davis was a sheriff's deputy in Colorado when the killings at Columbine took place.
"That responsibility (of telling everyone about the death toll) just fell on my shoulders because of the position I was in that day," he said.
Davis was also inside Columbine during the investigation and said he knows what a tough scene it was.
"I watched it (Sandy Hook coverage) and just feel so sorry for the community and the people who have to experience this," he said.
He also said he became physically sick when he learned what took place in Newtown.
When asked what the one thing he knows will be hard for the first responders at Sandy Hook, Davis said it would be the long-term effects.

"These people probably don't have a real good concept for how long this is going to affect them," he responded. "For years and years and years. I'm also betting there are people in that community that will never get past this."
For Davis, who has since left the sheriff's office but is still working in law enforcement and actually counsels communities dealing with tragedies, remembers what worked best for him and his fellow deputies.
"I can tell you the events that occurred (at Columbine) put a lot of mileage on a lot of people," Davis said. "The biggest reason is they were trying to deal with it, trying to be strong. But that feeling, let those emotions out. I can tell you personally I went home several nights and sat down and just cried over what happened here."
Davis also pointed out that even though police officers are trained in dealing with horrible and tragic situations, the shootings at Columbine and Sandy Hook are just too much for anyone to handle.
"The scene, the things that first responders have to deal with and have to see with their own eyes. I've been there," he said. "I can close my eyes right this very minute to see it just as clearly as I saw what I saw."
Davis said talking to people helps a lot, but it doesn't work all the time.
"There are times I don't want to talk to people about it," he said. "I think a very good lesson is keeping all that inside and harboring all that is one way to do a lot of damage."
As a result of what happened at Columbine, many of the police departments in Colorado now have peer support groups run by other law enforcement officers who have training in counseling.
"They walk in my shoes daily," Davis said. "They do the job I do and I find it easier to go to that person and say, 'you know this is really eating at the inside, eating me up and I need to sit down and let some of this out.'"
Davis said he remembers one challenge that no one really saw coming, and he believes it will happen in Newtown.
"One of the similarities that I see in Newtown and Columbine is that there is no one to look at and blame," he said. "There's no one to prosecute."
Davis' community saw a backlash because of that. He said he saw members of the community get angry at police, school officials and even each other.
While there were no major issues, he said it was something that caught many off guard. But the biggest focus for law enforcement, he said, has to be on the well being of those men and women who were changed by what they had to see.
"I would think the (Newtown) chief has a monumental task ahead of him just dealing with his own personnel, making sure their mental health and well being is looked at," Davis said.
Davis said he believes Newtown will be able get that help because, since Columbine, he said the mindset about counseling in law enforcement has changed.
"Our people are quicker to say 'you know what? I need to sit down and talk to somebody,'" Davis said. "'I need to get some of this out. I really need someone to listen to me for a while.'"
"From your experience," Goulston asked. "Will Newtown be OK?"
"Newtown will be okay," Davis said. "But Newtown will never be the same. This wound, this hurt, this impact to the community is not going away. It won't go away, but the people of Newtown will be okay someday."
Davis added that the anniversaries are difficult because, as time passes and you start to move on, the emotions rush back when there is any sort of tribute.
Copyright 2013 WFSB (Meredith Corporation). All rights reserved.