CBS 5 Investigates the Baseline Killer: An accomplice?
Posted:
Updated: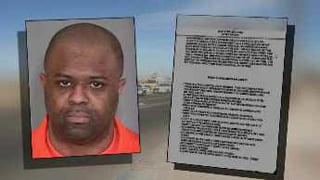 Terry Wayne Smith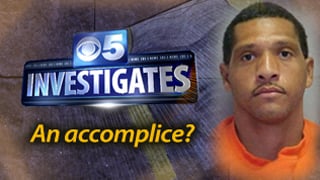 © CBS 5
PHOENIX (CBS5) -
The killings were heinous. The sexual assaults nightmarish. And they were happening with such frequency, police and the families of the victims wondered if the Baseline Killer was more than one person.
The composite sketch looked like any number of people. Hundreds of suspects were investigated, questioned and scrutinized.
"Every suspect, every individual was looked at and vetted with DNA," said former Phoenix Mayor Phil Gordon.
In the end, investigators decided the Baseline Killer was one person, working alone. That person was Mark Goudeau.
"What a lot of people don't know is there were 23 crimes committed by the Baseline Killer," said Mark Goudeau in an interview from prison." I was only charged with 11. Why is that?"
That's the question CBS 5 Investigates has run into over and over - could there still be a killer walking the streets?
Veteran Phoenix police Officer Rusty Stewart wrote a detailed report six years ago. It lays out the crimes committed by the Baseline Killer and raises questions about another suspect. That person is Terry Wayne Smith - a violent career criminal accused of at least two murders, rape and kidnapping, according to a police report. Smith has spent most of his life in and out of prison.
Stewart started investigating Smith years ago after a complaint that Smith was following a woman at a Home Depot store and in the parking lot. Police records show this was the first of many complaints police received about Smith harassing women.
"I mean they could put this individual at each crime scene," said Goudeau from prison.
Stewart's report outlines the similarities in location where suspected Baseline crimes happened and where Smith had dealings with police.
Twice within 48 hours after Smith was released from jail, a murder was committed not far from where he was staying.
The Baseline Killer shot Romelia Vargas and Mirna Palma-Roman in the head while they were working in their food truck in South Phoenix. A police report shows that 11 hours later - at a bus stop just a few miles away, Smith was questioned by police after bragging about how many people he had killed.
Carmen Miranda, a mother of two, was kidnapped from a Phoenix car wash and murdered. Around that same time, Smith's mother told police he showed up at home with blood all over his shirt.
When questioned further, Smith's own mother told police her son hears voices of women screaming and being raped, according to the report. She also added that he becomes extremely violent when he drinks and uses drugs.
Police found disturbing letters and notes where Smith talked about hating prostitutes and "shooting them in the head and then kissing their lips."
"I don't know if he's the right guy, but I know I'm not the right guy," said Goudeau.
Smith was arrested and went to prison shortly after Goudeau was arrested. At that point, the Baseline killings stopped. Unlike Goudeau, Smith was just released from prison and is back on the streets.
Smith told us he had nothing to do with the Baseline crimes. Before Goudeau's trial, police took Smith's DNA and it did not match up to the DNA found at any of the crime scenes.
"We got the right person," said former Mayor Phil Gordon said. "And that person is behind bars. At least that person isn't terrifying our community anymore."
Copyright 2013 CBS 5 (KPHO Broadcasting Corporation). All rights reserved.