Trails in Wallingford being damaged by ATV riders
Posted:
Updated: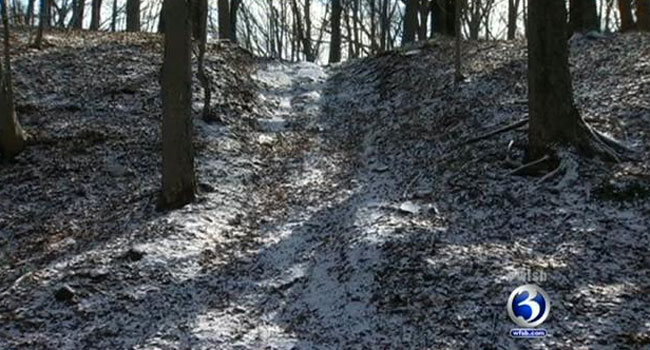 WALLINGFORD, CT (WFSB) -
Hikers in Wallingford told Eyewitness News all-terrain vehicles and dirt bike riders are ripping up trails and causing unsafe conditions for them.
"The ATVs come in and within one night, they'll just trash a trail and it's unwalkable the next day," said volunteer Dianne Saunders.

The volunteers who help take care of 1,000-acre Tyler Mill Preserve met this week with the town's conservation commission, so they could try to figure out ways to prevent the illegal activity.
The commission is calling for tougher laws to prevent the vandalism, which would mean possibly increasing fines that would require legislation changes.
"It's a little slap on the wrist if they're caught," Saunders said. "It's very hard to catch them."
Town residents told Eyewitness News that vandals are making their own trails, which is leading to more damage. Vandals are ripping down barriers such as a gate setup to stop them.
Volunteers have put large trees in areas, so the riders don't try to go around the gates on their ATVs.
"It's not safe for the riders and it's not safe for the hiker where they do the damage," Saunders said. "People fall, break legs, ankles and that's uncalled for."
The park is also working with the Wallingford Police Department to see if they'll be more aggressive with catching people and charge them with other violations that would help prevent the activity.
Copyright 2013 WFSB (Meredith Corporation). All rights reserved.