CBS 5 Advocate
Look out for signs of an unethical tax preparer
Posted:
Updated: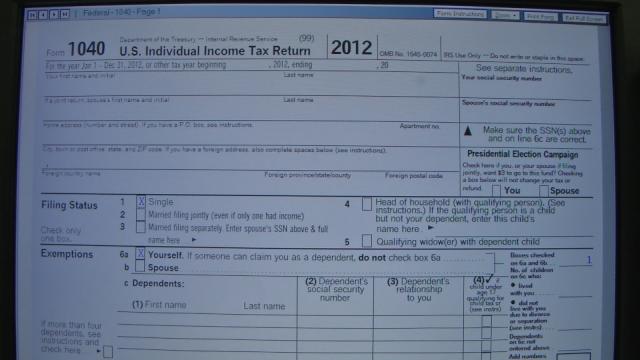 TEMPE, AZ (CBS5) -
You finally got your W-2 statements and now you are all set to start on your 2012 tax return. If you're paying someone to do it, you need to be careful. It is not hard to spot the red flags of an unethical tax preparer.
CPAs and Enrolled Agents are highly-trained professionals, but the problem is that you don't have to be one to say you're a tax preparer - just about anyone can hang a shingle. This means a lot of people with little or no training try to do the job and some that are outright dishonest. So, how do you know if the preparer you're considering really knows what he is doing?
Aaron Blau, CPA and also the President of the Central Arizona Chapter of Enrolled Agents, says the first red flag of an untrained or dishonest tax preparer is a fee that is too high or too low.
"Somebody who charges way too low may be doing a large volume and not preparing the returns correctly. Somebody charging way too much may be trying to based their fee off your refund and that's not allowed in the industry," Blau said.
Another sign of a tax prep scam: A tax preparer that won't sign the return.
"At the bottom of page two it says any paid professional must sign the tax return and if yours is not signing, they're probably not doing something correctly," Blau said.
Blau says even when the preparer does sign it, the taxpayer is still ultimately responsible for any errors. A preparer who claims to be financially responsible for any mistakes is not telling the truth.
"So if you have a bad professional that creates a bad return, and gets audited, you're the only one that's going to be subject to fines, penalties, and interest," Blau said.
The IRS established new regulations for lesser-trained preparers that tries to bring them at least a little closer to Enrolled Agents and CPAs, but a district court in Washington D.C. disallowed those regulations.
So 400,000 mostly small-time tax preparers, who were supposed to pass exams and have continuing education, now don't have those requirements any longer. So it's more important than ever to look for red flags and ask questions.
Copyright 2013 CBS 5 (KPHO Broadcasting Corporation). All rights reserved.