Thieves target cars at Enfield gym
Posted:
Updated: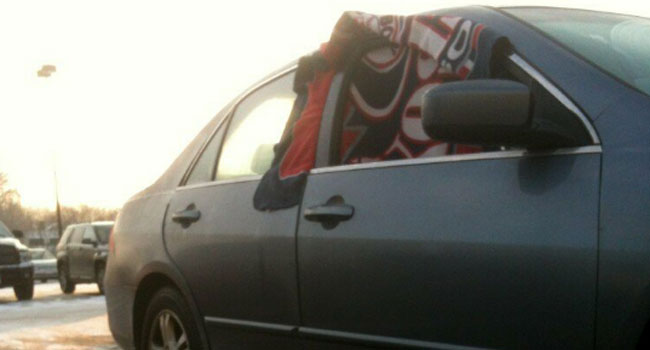 ENFIELD, CT (WFSB) -
While people were inside one Enfield gym breaking a sweat, someone was outside the facility breaking into cars.
According to Enfield police, someone stole a number of pocketbooks after smashing into seven parked cars outside Club Fitness on Route 5.
The gym is open 24 hours, and it's believed that the crimes were committed between 5 a.m. and 6 a.m. Wednesday.
The supervisor told Eyewitness News they had a class going on at 5 a.m. and when members started heading out to their cars they found glass on the ground, their windows smashed and their valuables gone.
"There were about four or five police cars there and a lot of people from the gym at their cars," said Joanne Thayer of Suffield.
Club Fitness Supervisor Alan Mazza said all the cars targeted belonged to women. She told Eyewitness News about four years ago they had some similar break-ins at the same plaza. A husband and wife team from Massachusetts along with another woman were arrested.
As police investigate the latest thefts, gym employees and members told Eyewitness News part of the problem is the parking lot is dark.
"Our landlord turns the lights off between 11 and 12 at night and we have no lights in the parking lot," Mazza said. "It is very dangerous from 12 to whenever the sun comes up."
"It was very, very dark, which probably made it really easy for someone to do what they wanted to do," said Thayer, who is planning to write a letter to the landlord.
Eyewitness News contacted the management group, which runs the Enfield Plaza, to ask them about the light issues. Industrial Development Group out of Waterbury did not respond to our request for a comment.
Gym officials told members to lock their valuables in their trunk or bring them inside.
"For a while they warned us not to leave our pocketbooks in the car," Thayer said. "And for a while we didn't leave our pocketbooks in the car and like everything else we get lax and go back to old habits."
Anyone with information about the robberies is asked to call the Enfield Police Department at 860-763-8919.
Copyright 2013 WFSB (Meredith corporation). All rights reserved.