Obama approves emergency declaration for Connecticut
Posted:
Updated: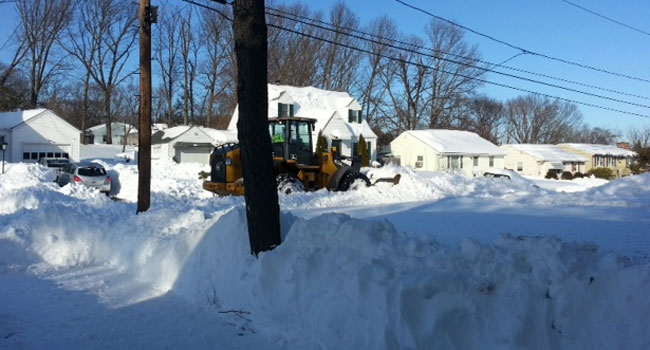 © Plow comes down a street in New Britain.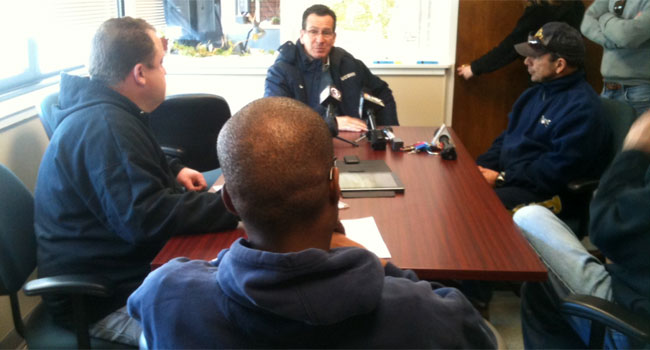 © Gov. Dannel talks with town officials in Hamden Sunday afternoon.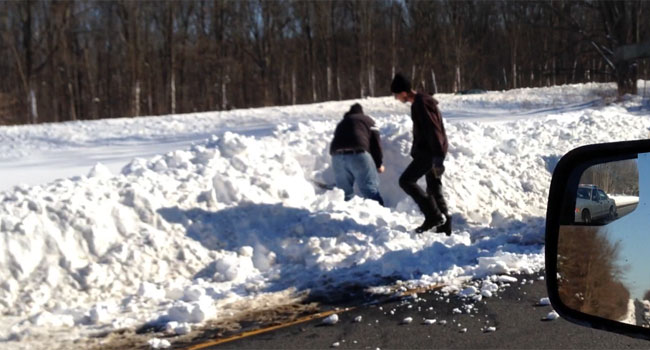 © Troopers digging out car on Interstate 91.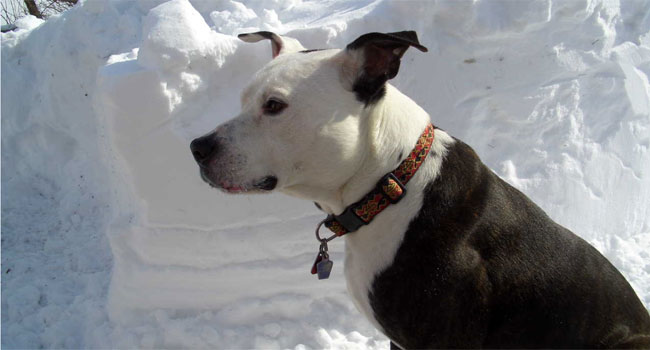 © Oscar enjoying the sun and snow in North Canaan.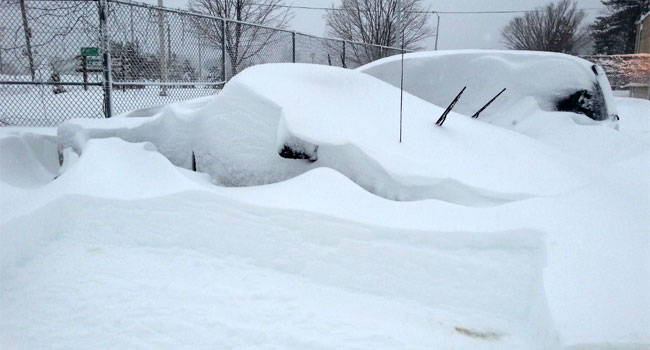 © Cars buried under snow in Branford.
Today's Forecast
From Meteorologist Mark Dixon in the Channel 3 Early Warning Forecast Center…
Today, 05.26.17: Rain tapers off to showers this morning, with only a chance for an isolated shower this afternoon. Otherwise, it will be cloudy with only partial clearing late in the day. High: 66 inland, 68 shore.
Tonight: Mostly cloudy. Low: 50-55.
Saturday: Partly sunny and seasonably mild. High: 74 inland, 70 shore.
Sunday: Increasing cloudiness, but remaining dry. Low: 52. High: 72 inland, 68 shore.
Monday (Memorial Day): Mostly cloudy and cooler, showers likely. Low: 54. High: 68 inland, 67 shore.
Tuesday: Partly sunny and warmer, an afternoon shower possible. Low: 55. High: 78 inland, 72 shore.
Wednesday: Partly sunny, a chance for an afternoon shower or thunderstorm. Low: 57. High: 75 inland, 74 shore.
Thursday: Partly sunny and mild. Low: 55. High: 73 inland, 74 shore.
7-Day Forecast: Hartford
Fri
day
AM Rain
Sat
urday
Mild
Sun
day
Dry
Mon
day
Showers
Tue
sday
Warmer
Wed
nesday
Mild
Thu
rsday
Mild
Currently in Hartford as of
59°(Feels like 59°)
Overcast
Wind: N @ 9 mph
Barometer: 29.55 in.
Sunrise: 05:21:48 am
Sunset: 08:14:16 pm
Humidity: 81
Visibility: 10 mi.
UV Index: 2
7-Day Forecast: Waterbury
Fri
day
Mostly cloudy
Sat
urday
Mostly cloudy
Sun
day
Mix of sun and clouds
Mon
day
A few morning showers
Tue
sday
Morning showers
Wed
nesday
Mostly sunny
Thu
rsday
Times of sun and clouds
Currently in Waterbury as of
55°(Feels like 55°)
Overcast
Wind: WNW @ 7 mph
Barometer: 29.58 in.
Sunrise: 05:23:58 am
Sunset: 08:15:08 pm
Humidity: 82
Visibility: 10 mi.
UV Index: 3
7-Day Forecast: New London
Fri
day
Cloudy
Sat
urday
Mostly cloudy
Sun
day
Times of sun and clouds
Mon
day
A few morning showers
Tue
sday
Chance of afternoon showers
Wed
nesday
Mix of sun and clouds
Thu
rsday
Mix of sun and clouds
Currently in New London as of
59°(Feels like 59°)
Overcast
Wind: NW @ 10 mph
Barometer: 29.55 in.
Sunrise: 05:20:40 am
Sunset: 08:10:37 pm
Humidity: 75
Visibility: 10 mi.
UV Index: 4
7-Day Forecast: Norwich
Fri
day
Cloudy
Sat
urday
Mostly cloudy
Sun
day
Times of sun and clouds
Mon
day
A few morning showers
Tue
sday
Chance of afternoon showers
Wed
nesday
Mix of sun and clouds
Thu
rsday
Mix of sun and clouds
Currently in Norwich as of
59°(Feels like 59°)
Overcast
Wind: NW @ 10 mph
Barometer: 29.55 in.
Sunrise: 05:20:40 am
Sunset: 08:10:37 pm
Humidity: 75
Visibility: 10 mi.
UV Index: 4
7-Day Forecast: Manchester
Fri
day
Cloudy
Sat
urday
Considerable cloudiness
Sun
day
Mix of sun and clouds
Mon
day
A few morning showers
Tue
sday
Mostly cloudy
Wed
nesday
A few morning showers
Thu
rsday
Morning showers
Currently in Manchester as of
59°(Feels like 59°)
Overcast
Wind: N @ 9 mph
Barometer: 29.55 in.
Sunrise: 05:20:48 am
Sunset: 08:14:13 pm
Humidity: 81
Visibility: 10 mi.
UV Index: 3
7-Day Forecast: New Haven
Fri
day
Chance of afternoon showers
Sat
urday
More clouds than sun
Sun
day
More sun than clouds
Mon
day
Chance of showers
Tue
sday
Chance of afternoon showers
Wed
nesday
Partly cloudy
Thu
rsday
Mix of sun and clouds
Currently in New Haven as of
58°(Feels like 58°)
Overcast
Wind: W @ 5 mph
Barometer: 29.57 in.
Sunrise: 05:24:12 am
Sunset: 08:13:33 pm
Humidity: 81
Visibility: 10 mi.
UV Index: 5
7-Day Forecast: Vernon
Fri
day
Cloudy
Sat
urday
Considerable cloudiness
Sun
day
Mix of sun and clouds
Mon
day
A few morning showers
Tue
sday
Mostly cloudy
Wed
nesday
A few morning showers
Thu
rsday
Morning showers
Currently in Vernon as of
59°(Feels like 59°)
Overcast
Wind: N @ 9 mph
Barometer: 29.55 in.
Sunrise: 05:20:48 am
Sunset: 08:14:13 pm
Humidity: 81
Visibility: 10 mi.
UV Index: 3
7-Day Forecast: Wallingford
Fri
day
Cloudy
Sat
urday
Mostly cloudy
Sun
day
Times of sun and clouds
Mon
day
Morning showers
Tue
sday
Showers
Wed
nesday
A few morning showers
Thu
rsday
Partly cloudy
Currently in Wallingford as of
59°(Feels like 59°)
Overcast
Wind: W @ 7 mph
Barometer: 29.56 in.
Sunrise: 05:23:14 am
Sunset: 08:14:06 pm
Humidity: 81
Visibility: 10 mi.
UV Index: 3
7-Day Forecast: Windsor
Fri
day
Morning showers
Sat
urday
More clouds than sun
Sun
day
Mix of sun and clouds
Mon
day
A few morning showers
Tue
sday
Cloudy
Wed
nesday
Partly cloudy
Thu
rsday
Mix of sun and clouds
Currently in Windsor as of
57°(Feels like 57°)
Overcast
Wind: N @ 8 mph
Barometer: 29.55 in.
Sunrise: 05:21:25 am
Sunset: 08:14:53 pm
Humidity: 87
Visibility: 10 mi.
UV Index: 3
7-Day Forecast: Bristol
Fri
day
Cloudy
Sat
urday
Considerable cloudiness
Sun
day
Mix of sun and clouds
Mon
day
Showers ending by midday
Tue
sday
Mostly cloudy
Wed
nesday
Morning showers
Thu
rsday
Mix of sun and clouds
Currently in Bristol as of
59°(Feels like 59°)
Overcast
Wind: W @ 7 mph
Barometer: 29.56 in.
Sunrise: 05:23:07 am
Sunset: 08:15:01 pm
Humidity: 81
Visibility: 10 mi.
UV Index: 3
7-Day Forecast: Cheshire
Fri
day
Cloudy
Sat
urday
Mostly cloudy
Sun
day
Times of sun and clouds
Mon
day
Morning showers
Tue
sday
Showers
Wed
nesday
A few morning showers
Thu
rsday
Partly cloudy
Currently in Cheshire as of
59°(Feels like 59°)
Overcast
Wind: W @ 7 mph
Barometer: 29.56 in.
Sunrise: 05:23:14 am
Sunset: 08:14:06 pm
Humidity: 81
Visibility: 10 mi.
UV Index: 3
Regional Conditions
59°
55°
59°
59°
59°
58°
59°
59°
57°
59°
59°