'For sale' signs hang on historic Nevada town
Posted:
Updated: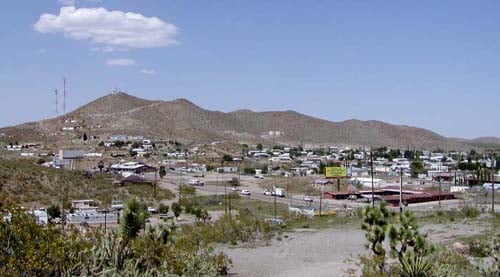 The historic town of Searchlight. (Las Vegas Commercial Business Sales)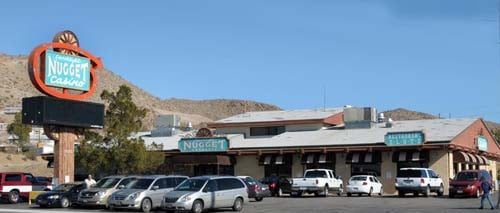 Searchlight Nugget Casino(Las Vegas Commercial Business Sales)
SEARCHLIGHT, NV (FOX5) -
Ever think about buying property as an investment? How about a casino? How about a town?
If you've got the money, much of the historic town of Searchlight, NV, is up for sale.
The unincorporated town, home to Nevada Sen. Harry Reid, is located about 45 minutes south of Las Vegas and is offered for sale by longtime owners the Doing family.
Verlie Doing and her late husband Warren Doing have been land owners in Searchlight since first arriving in 1967.
"It wasn't a great deal different than it is right now, the roads are much better," Verlie Doing told FOX5 about the town when she first arrived.
Over the years the number of parcels Warren and Verlie Doing owned grew.
"You didn't know my husband, any time anybody offered him anything, he took it," Verlie Doing said.
Warren has since passed, and now Verlie Doing wants to retire in Missouri.
So her 41.13 acres and all their mineral rights are all for sale at Searchlight's going rate of $4.99 million.
The sale will include the Searchlight Nugget Casino, a 3250-square-foot building constructed in 1979. It features 91 slot machines, gaming tables, a full bar and a 92-seat restaurant.
Also included is the 21-room El Rey Motel and a number of commercial properties and residential lots. The total land area is approximately 41.13 acres and includes all mineral rights.
"Basically this is probably 90 percent of the town's commerce," Fred Marik, business broker with Las Vegas Commercial and Business Sales who is representing Verlie Doing, told FOX5.
The town is home to roughly 1,000 people. The properties' new owner will also have plenty of room to grow Searchlight.
Marik said many of the vacant lots included in the sale are zoned for both residential and commercial properties.
Those who live in Searchlight told FOX5 more stores are desperately needed.
"There's no pharmacy here, the nearest supermarket is 45 miles (away) ... Searchlight could be a paradise if we only had a Super Walmart here," said David Beda, who lives in Searchlight.
Those interested in buying the properties may contact Marik at 702-204-2839.
Copyright 2013 KVVU (KVVU Broadcasting Corporation). All rights reserved.